What does being a cash property buyer actually mean?
Here at Ask Susan we have access to a large network of genuine cash property buyers who are able to offer you a firm cash price for your house. A cash sale means that our buyers don't require a mortgage or bank loan and will pay cash for your property.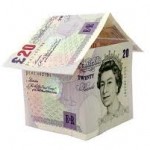 Simply put they have cash in the bank and are ready to buy your house right now.
Often cash buyers are able to complete on purchases quickly and avoid the normal delays and hassles associated with a sale where the buyer requires a loan or mortgage.
Cash buyers avoid the following normal delays associated with house sales.
There is no requirement for a survey as there would be with a "normal" house sale.
There is no mortgage application or waiting on the banks or lenders permission to buy your house.
There is less conveyancing work to do which saves time and hassle.
A decision can be made very quickly together with the transfer of funds when buying your house.
Remember: Cash buyers act quickly and can make a quick decision to buy your house within a matter of hours.
Best Wishes, Susan.
Author Susan Jones – Google +
Best Wishes, Susan