Esale Review: Read our expert opinion!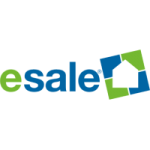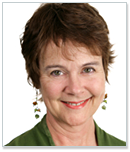 Yorkshire Based Firm eSale Provides An Easy Approach To Buying And Selling Property.
eSale was founded in Harrogate, Yorkshire in 2010 and initially offered their services in the region but over the years expanded to sell homes across the country. eSale's mantra is a friendly, honest and reliable service driven by their proud Yorkshire heritage with a no-nonsense approach.
Operating in a traditional estate agency way, with an office and business opening hours, the only major difference is that unlike traditional estate agents, eSale offer a fixed price which is much more competitive and efficient, helping customers to save money and have a simplified selling process.
What's charming about eSale is their local and friendly approach, they are not the biggest online estate agency business, but they rely on customer recommendation and word of mouth as their biggest way of winning new business, a true sign of a quality company when work is referred through existing customers.
NEED A FAST SALE?
GET A GUARANTEED CASH OFFER TO BUY YOUR HOME BY EMAIL FROM ASK SUSAN…..CLICK HERE.
The Premise
In line with eSale's mantra for simple service, their premise is simple. Firstly, clients choose their package option, whether they want to pay now or pay later. After selecting the package, eSale will call to arrange a suitable time for a home visit, where they will take photographs, measure a floor plan and write a property description for your advert. If you order the add-on of an EPC, this will also be conducted.
After the home visit, the eSale team will create a property advert for you based on the information; they will then send the brochure to you for review, once approved, it will be launched on the major property portals such as Rightmove, PrimeLocation and Zoopla.
The friendly team will be there to organise viewings to suit your schedule as you will be hosting the viewings. After the viewings, the eSale team will follow up with feedback and offers. Sales negotiation and progression is included in the sales package, so they are with you until moving day.
Get In Touch
Address: eSale
Windsor House,
Cornwall Road,
Harrogate, HG1 2PW
Telephone: 01423 623333/0800 025 3451
Website: www.esaleuk.com
Sales Options and Pricing
eSale offer two price plans, both including VAT;
Upfront – £495 with a 30-day money back guarantee.
Pay Later – £995 which means there is no upfront payment.
Both packages include 12 months of marketing, professional photographs, measured floor plans, property description, third-party erection and maintenance of a for sale board, listings on major property portals, viewing arrangements, feedback, offer negotiation and sales progression.
What Are The Positives Of eSale?
eSale follow their friendly service by providing a unique benefit that many other online and traditional estate agents don't offer. For the reasonably priced, pay upfront option, eSale offer a 30-day money back guarantee if you are not happy with the service that they offer.
Another major draw is that the majority of their customers come through via referrals from previous clients, a true testament that their service is thoroughly recommended and that the business is growing organically.
While eSale are still relatively small in the online estate agent market, that have made noise in the industry, winning multiple awards such as; Corporate Live Wires "Most Outstanding Online Estate Agency Services 2016 and throughout 2016 and 2017 eSale have been the second best-rated estate agent on Trust Pilot.
What Are The Negatives Of eSale?
While eSale say they will help with a valuation, they don't offer this service within their payment packages. A valuation service is often a much-needed service that requires estate agent knowledge and a local property expert to conduct in order to gauge the right price. While eSale may suggest a figure, they will rely largely on their customers to come up with a fair price, which will require the customer to conduct their own research.
Another issue for eSale is the fact their regional limitations, they have expanded slowly and currently only cover England and Wales. They are a small business that hasn't achieved the sales numbers as the big brands such as HouseSimple and Purple Bricks. As the business grows, you can expect them to market in Scotland too, and with more sales, there will be more feedback to make a fair assessment.
Another limitation is that, unlike online estate agents, eSale stick to office hours. With most online estate agents, they will offer a 24-hour service thanks to their online dashboard. As eSale is more like traditional estate agents, there is a restriction on communication, however, the office is open seven days a week albeit with set hours.
Summary
While eSale are a relatively small contender in the world of online estate agents, they are gaining momentum slowly with more and more customer referrals, which help to give confidence to the customer. Regarding pricing, eSale are very competitive compared to other online estate agents so that you can be sure of good value.