Here at Ask Susan we have bought hundreds of houses fast for cash very quickly. We have access to our own cash fund ready and waiting to buy all type of houses in any location or condition for cash throughout the UK.
If you are looking for a fast cash buyer to purchase your house then look no further.
Not only do we buy houses for cash ourselves, but we also have access to many other cash buyers looking to buy property for cash throughout the UK. This gives you the greatest opportunity to sell your house quickly for the greatest cash price available.
Who can sell their home for cash?
We can purchase anyones house fast for cash as long as the house is in the UK and you are the righful owner of the property aged over 18. There is no need to obtain any special permission and the sale would go through as normal like it would via an estate agent for example. The only difference is that we can purchase your house very quickly because there is no loan or mortgage to be concerned with.
We are not required to carry out a survey or any solicitors searches on your home and we can deal with the house sale process in-house with our own expert team buyer team. Because of this we make the sale of your property fast and simple and cut out all the middle men and extra complications normally involved in the average house sale process. The quickest way to obtain a quote is to complete the quick cash sale quote form found here on the website which will be able to provide you with a cash price to buy your house fast in a matter of minutes.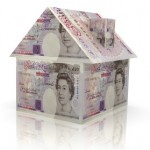 A sale that requires a mortgage or bank loan often takes much longer (due to requiring the lenders permission etc). The is the advantge of selling for cash – the sale goes through much faster than normal and you get the proceeds (money) for the sale much faster too! We can guarantee that we are able to buy your property within 7 days if you need a reallt fast sale.
Houses bought for cash – what are the advantages?
A faster house sale than a normal house sale
You decide how fast you wish to sell and the completion date
A guaranteed cash price and a reliable sale
No chain collapse – due to the fast we dont need to sell a house to buy yours
No fees to pay – we deal with all the selling process and associated costs
How does the process work?
Selling your house to us is very easy. The first thing you need to do is to complete the quote form on this page with your details and the information on the house you wish to sell. We will then use this information to identify your home and make you a cash offer to buy it in a cash only sale.
We can help if you require an assisted house sale or if you wish to sell and then rent back your property.
We will then deal with the whole sale process from the initial enquiry through to a successful completion and the quick transfer of sale funds from your house sale. Whatever you decide to sell your house to we would recommend you read the reviews and be aware of some of the unfortunate fast house buyer scams that are currently in use in the market place.
Best Wishes, Susan.
Author Susan Jones – Google +
Best Wishes, Susan