Do Urban Make Sales And Lettings Simpler?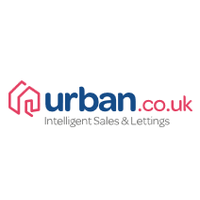 Written: 27th April 2017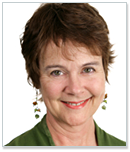 Urban like to claim that they provide intelligent lettings and sales, but seeing as this particular estate agent was a winner at the Landlord & Letting Awards of 2016/17, it's thankfully clear that is not just empty boasting. With a team of nine, this company was forged in 2005 by two entrepreneurs and have now grown into one of the UK's leading online estate agents, acting on behalf of any customer hoping to either let or sell their property quickly.
NEED A FAST SALE?
GET A GUARANTEED CASH OFFER TO BUY YOUR HOME BY EMAIL FROM ASK SUSAN…..CLICK HERE.
The Premise
www.urban.co.uk requires any potential customer to create a profile on their website, but after that, they'll do the legwork for you. Within 24 hours of sending your property details and photographs (or having arranged with Urban to send a photographer to the house), your advertisement will be live on countless online property portals.
However, don't worry; this will not leave you deluged with telephone calls with questions ahead of potential viewing appointments. Urban will handle this for you, and pass over the contact details of your interested parties by SMS message, leaving you able to arrange a time and date that suits you.
If you are letting your property, you will be invited to meet the tenants to ensure that your home is in good hands. Urban will undertake vigorous means testing for your peace of mind – so detailed, in fact, that in the hugely unlikely event that rent stops forthcoming within twelve months your tenant will be evicted free to charge – a sad situation, but you have the back-up.
If selling through Urban, the dedicated team will also take the sting out of the process. Handling initial queries and passing over the contact details of interested parties to you to arrange a viewing. Urban will ensure that offers are genuine, liaise with solicitors and action other legal requirements, handle any kinks in the chain and do everything in their power to keep the transaction as smooth and unobtrusive as possible.
Get In Touch
Address: Urban Sales and Lettings Limited
Calverley House
55 Calverley Road
Tunbridge Wells
Kent, TN1 2TU
Tel: 0800 689 9955
Website: www.urban.co.uk
Sales Options and Pricing
Urban have multiple tiers of their offer, which can be tailored to the needs of the individual client.

If looking to let your property through Urban, three price points are available:
• £95 will see your advert listed on multiple property sites, email & text alerts, ARLA registered agent support, tenant referencing, Right to Rent checks and 12 months eviction guarantee.
• £245 will provide all of the above, plus collection and registration of deposit, drafting of the tenancy agreement, and collection of signatures.
• £399 plus £79 PCM is a full management package that adds professional photos, inventory, check-in, full maintenance management and check out to the perks above.
Sellers have the following options:
• £575 will see your advert listed on Rightmove, Zoopla & Primelocation, eight professional photographs, a For Sale board, a floor plan, and more – as well as access to NFOPP qualified agents.
• A split fee offers the same perks for a smaller sum up-front, £199, but a further £799 will be payable upon completion.
What Are The Positives of Urban?
Urban is a cutting-edge estate agent, and it's safe to say that they are firmly on top of the latest trends that may emerge within the housing market. To this end, using this agency means that you can rest easy that you will not be cast aside and ignored by a disinterested or disillusioned employee; this team care about the business they are in.
Another benefit of the Urban website is their communication methods, which includes a Live Chat function – perfect for anybody with a quick question in the office who do not have time to make a phone call. You will never struggle to communicate with Urban, and they will always be engaged and responsive to any queries or issues you may be experiencing.
What Are The Negatives of Urban?
When selling a property through Urban, you will need to make a fairly substantial payment up-front, or an even more sizable sum upon completion of the sale. This may feel like a rock and a hard place to some customers; concerned about the risk of paying in advance with no guarantees of making a sale, but equally uncomfortable with the considerable sum they will be expected to pay in commission after the event.
Also, bear in mind that Urban have a substantial client base and largely act as a go-between on sales and rental agreements. If a customer loses out on a property due to a higher financial offer being made by a third party, there is little that Urban can or will do about this.
Summary
Taking a look at the many reviews of Urban's service should reassure you that this is a company well worth investigating, especially if you are looking to let out your property; the feedback on this service provided by this team is overwhelmingly positive. As with any estate agent, especially those online, it would appear that some sellers and buyers have experienced struggles, but alas this just the nature of the business.