Apply Online & Get A Cash Offer Quote From Ask Susan
You can be confident that our dedicated & experienced team are buying houses quickly
throughout November, 2023 right here in the UK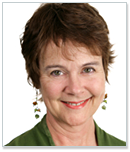 Welcome, if you are in need of a quick house sale then we are confident we can help. We can advise you on the best sale solutions that suit your needs and give you an indication of how much your house is worth on the open market as of November, 2023
Ask Susan have been buying houses quickly all over the UK for over 15 years. We have lots of experience of completing on purchases quickly and have a team of experts ready to handle the sale of your property. We buy any house fast within 7 days as a genuine cash purchase.
Quick House Sale – Get up to 100% of The Market Price Paid
If you are in need of a quick house sale or you are considering using an online estate agent then please get in touch to learn how we can help. Whatever the reason you wish to sell please ask me to see if I can help you sell and secure a good cash price for your house today. You can simply apply for a cash quote here on the website by clicking 'See My Quote' here on the website.
The team at Ask Susan have created a helpful guide that can help you sell your house fast yourself and we explain how we can help with a range of house sale solutions to suit your needs.
If required we can work to complete the sale of your property within just 7 days as a cash purchase, or within a time frame that suits your requirements. We have a range of house sale solutions to suit most types of circumstances and we would be happy to explain what options are available to you.
Property Seller Testimonials
Many thanks for your great help and advice. It has been invaluable to me and my family.Ms K DaviesCongleton, Cheshire
I can't recommend you enough. Your advice was fantastic and worked a treat in getting a quick house sale.Mr D SmithWarrington, Cheshire
Why use Ask Susan?
I have bought many properties under the following circumstances:
You simply require a quick house sale
You are emigrating and need a fast property sale
You require our help to sell your house via an assisted property sale
You are in probate, and require a fast sale
You are facing home repossession due to arrears and need to sell your home as fast as possible
You are looking to sell and then rent back your home
Ask Susan are cash property buyers and we're interested in all types of property in any condition and in any part of England, Scotland and Wales.
Ask Susan can act quickly to buy your house and often complete with a matter of weeks or even days if that is what is required. Simply request a quote and apply online using the quote form above.
We have experience of all types of situations and reasons and are very happy to work to a time frame that suits your and your families requirements and needs. Read some of our reviews to learn more about what others have said.
If you are happy with the cash offer and agree to sell then you'll receive the following benefits:
No fees – we pay all your legal and selling costs
A guaranteed sale quote within minutes
A fixed sale and completion date to suit your needs
A personal one-to-one service from enquiry to the sale of your property
Peace of mind knowing that you have found a reliable buyer
A reliable and guaranteed sale from an organisation who will act professionally and quickly
Speak to us today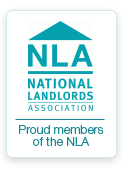 We recommend that before you agree to sell your home to anyone that you please carefully review your options and watch out for the sale scams operated by some organisations within this market place.
Simply complete the quote form on this page for a guaranteed online cash quote to sell your house fast and confidently within minutes.
A guide to selling your house to a professional property buyer
Selling your house to a professional property buyer like Ask Susan can be a great option if you're looking for a fast and hassle-free sale. Professional property buyers are experienced in purchasing homes quickly and can often offer a fair price for your property. If you're considering this option, here's a guide to help you through the process:
http://pedrocabiya.com/2015/10/ Find a professional property buyer: The first step is to find a reputable professional property buyer in your area. You can do this by searching online or asking for recommendations from friends or family who have sold their homes to a property buyer before. Once you've found a few potential buyers, research their company and read reviews from past clients to ensure they are legitimate and trustworthy.
Request a valuation: Contact the property buyer and request a valuation of your home. This will typically involve a visit to your property to assess its condition and market value. The property buyer will then make you an offer based on their valuation.
Consider the offer: Once you receive an offer from the property buyer, take some time to consider it carefully. Compare the offer to the current market value of your home and determine if it's a fair price. Keep in mind that professional property buyers often make lower offers than traditional buyers, but they can provide a quicker sale with less hassle.
Accept the offer: If you're happy with the offer, you can accept it and move forward with the sale. The property buyer will typically handle all of the paperwork and legal aspects of the sale, making the process quick and easy for you.
Complete the sale: Once you've accepted the offer, the property buyer will arrange for a survey and may request additional information about your property. They will then proceed with the sale and arrange for the transfer of funds to your account. The entire process can often be completed within a matter of weeks, giving you a quick and hassle-free sale.
Prepare your home for sale: Before the property buyer visits your home, make sure it's clean and tidy. You don't need to make any major renovations or upgrades, but it's important to present your home in the best possible light. This can help to increase the value of your home and make it more appealing to the property buyer.
Be prepared for a lower offer: As mentioned earlier, professional property buyers often make lower offers than traditional buyers. This is because they are taking on the risk of purchasing your home quickly and may need to make repairs or upgrades before selling it on. If you're prepared for a lower offer, you can avoid disappointment and make an informed decision about whether selling to a property buyer is right for you.
Selling your home to a professional property buyer can be a great option if you're looking for a quick and hassle-free sale. By following these steps and working with a reputable buyer, you can ensure a smooth and stress-free process from start to finish.
Need a reliable buyer right now? Simply complete the quote form found on this page and we'll provide you with a valuation and cash price and purchase your property right now by email. Ask Susan can buy your house quickly within 7 days and help you achieve 100% of the asking price you need. Click on 'See My Quote' to get started.