When considering who you are going to sell your house to you need be careful about who you deal with. There are some people and "We Buy Any House" cash house buyer organisations and companies who are running house buying scams and who are not all they claim to be.
It goes without saying that selling your property is a huge financial commitment and therefore it's very important that you take the neccessary steps to do things correctly and deal only with a reputable property buyer companies or organisations.
There are some simple checks and steps you can take to ensure you dont get scammed, or missled by your house buyer or estate agent.
Need a reliable buyer right now? Simply complete the quote form found on this page and we'll provide you with a valuation and cash price and purchase your property right now by email. Ask Susan can buy your house quickly within 7 days and help you achieve 100% of the asking price you need. Click on 'See My Quote' to get started.
What are the quick house sale scams to look out for?
Unrealistic high offers could mean a scam
We have found out that amongst other tricks and scams is that sometimes the property organisation, company or person who claims to want to buy your house fast will make you an un-realistic high offer to get your initial interest. Then they will try to reduce the amount they will pay at the last minute or near completion (when you are most vulnerable – and need to sell your property quickly or facing home repossession)
Are they real cash house buyers?
You should also be aware that there are only a handful of real cash house buyers operating in the market (our buyers being one of them!) which means that many advertsing here on the internet and within your local paper for example dont have the financial means to purchase your property as quickly as they say they can, or to provide you with the professional service you deserve and demand. There are also some buyers who claim to be "genuine cash buyers" who are not and simply act as enquiry sellers and "quick sale estate agents" who will pass your enquiry to someone else to deal with. Therefore you don't get the full advantages of dealing with a genuine cash property buyer. You'll often only find this out later on in the sales process when it is too late and you have agreed to sell to them. It's also important to consider that none genunie cash buyers will take much longer to purchase your home as they will require finance, a mortgage or another third party in place to sell your property onto which will cause you delays and further hassle.
The unregulated sale and rent back scam.
Since the 30th of June 2010 all companies and individuals who wish to offer a sale and rent back service have had to be regulated initially by the FSA and now the newly formed FCA – Financial Conduct Authority. This means that you should only ever deal with a reputable FCA authorised Sale and Rent Back firm if you wish to sell and then rent back your property. You can read more about here here on the FCA website.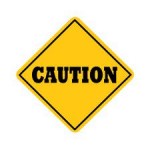 Do your due diligence and carry out checks on your buyer
It is really important that you do due diligence and to ensure that you are happy with the person or organisation you are dealing with and who you agreeing to sell your house to. Some simple checks at the start of your enquiries can provide you with peace of mind that your dealing with a reputable cash buyer and that you are happy and confident to proceed with the sale. It is better to put the time and effort in vetting the buyer now than having issues or pulling out of the sale later on.
8 point property buyer check list
Here is an important check list of questions you should ask your buyer, and points to consider:
Can they show you proof of available funds to purchase your home? Check that they really are cash buyers.
Can they provide you with genuine testimonials and reviews from previous happy customers?
Have they provided an office address and are you able to make an appointment to visit them in person if you wish to do so? You may feel more confident after a face-face discussion.
Are they a member of the Property Ombudsman (TPOS)? (Read more here)
Are they a member of the National Association of Property Buyers? (Read more here)
How long have they been in in the property buying business? Do they have the neccessary experience to complete on a property sale quickly and within the agreed time scale?
Ask who the directors or business owners are and the people behind the business you are dealing with. This will help you in doing further due diligence checks on who runs the company. The website Duedil.com can help you when researching company identification information such as business ownership, directors and credit reports. Its free to sign up and easy to access all the information you need.
Check their customer reviews and testimonials, do they have a positive image and reputation? Is feedback available from previous customers for you to view and perhaps speak to previous customers?
Want to sell your house with Ask Susan?
If you need a fast house sale then we can promise to complete on the sale of your house within 7 days. To find out how much we can pay for your house in cash then take a few seconds to complete the quote form found here on the website and we'll email you our cash offer right away to your registered email address.
Sale & Rent Back?
If you do wish to sell and rent back your home then be aware of those who are offering this service and who are not registered or authorised to do so. Anyone who is offering a SARB service and isn't registered with the FCA are breaking the law and you should avoid them at all costs. If you would like to sell and continue to live in your home then please complete the form on this page and we can quickly provide you with range of options.
We buy any house any condition anywhere in the UK
Apply & request a cash quote from Ask Susan. We will buy any house in any condition quickly for cash anywhere in the UK. If you wish to sell your house quickly on the open market then we can also help you achieve the outcome you desire. We are part of a nationwide cash house buyer organisation with real cash funds to purchase property quickly and professionally in a matter of days if required. We can also help you achieve the full 100% asking price/market valuation you require via a range of practical and professional sale options that we will be happy to discuss with you.
When you deal with us everything will be explained to you in a clear and upfront manner so that you fully understand the process including the price you are selling your house for and the time frame involved in completing the purchase.
To get started and apply for a quick sale then simple compete the quote form found here on the website and we'll get back to you with a clear and upfront price.
Best Wishes, Susan