A Guaranteed Offer With Get an Offer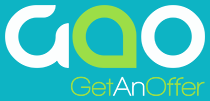 Written: 10th April 2017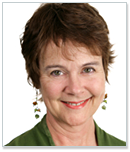 Get an Offer describe themselves as The Online Quick Sale Estate Agent, and that's certainly appealing as far as elevator pitches go. The process of selling a home, and the interaction with countless third parties that comes with it, can be one of the most drawn-out and stressful times of anybody's life.
With offices based in West Sussex but taking care of customers and properties all over England and Wales, the Get an Offer team is comprised of twelve people (headed up by Company Director Tom Cranenburgh, who founded the company in 2008). Get an Offer boast over a century of combined experience within the industry, and pride themselves on their ability to assist their clients through a quick and painless sale experience – these online specialists will guide you from placing your property on the market to emptying your drawers of the family silver in just 4-6 weeks. Every one of the sales team are ex-high street property agents, so their combined knowledge of 'what not to do' stands them in good stead.
NEED A FAST SALE?
GET A GUARANTEED CASH OFFER TO BUY YOUR HOME BY EMAIL FROM ASK SUSAN…..CLICK HERE.
The Premise
If you are interested in using the power of the internet and www.getanoffer.co.uk to sell your home quickly and efficiently, all you'll need to do is pick up the phone.
If you call the office and discuss your property with a member of the team, they will take the relevant details and, if they agree to take on your property, place an advertisement on the two largest online portals in the industry; Rightmove and Zoopla. These advertisements will be based on an 'offers in excess of' model, ensuring that you remain in control of the minimum value that you attribute to your property.
Get an Offer earn solely through post-sale commission with no upfront costs or registration fees, so they will not take on a property unless they are confident that it will be sold within 4-6 weeks. This is a completely risk-free venture for the seller with no need to set aside lump sums of cash or sign a contract of exclusivity and Get an Offer will even cover the bills associated with floor plans and photographers.
All of this makes this site a particularly appealing proposition for those looking for a quick sale to a cash buyer, as the service is hugely beneficial to the buy to let market.
Get In Touch
Address: Get an Offer
71 Liverpool Terrace
Worthing
West Sussex
BN11 1TA
Tel: 0800 033 7543
Website: www.getanoffer.co.uk
Sales Options and Pricing
The Get an Offer pricing plan could not be simpler. If your home is accepted into the site's portfolio and sells, you will pay a minimum commission of 1.25% (this may be lower on a property that sells for a greater sum).
If, for any reason, your property does not find a buyer within 4-6 weeks, you will pay nothing at all.
This 'no-win, no-fee' business model ensures that the team will do everything in their power to ensure that your property finds an appropriate buyer – time-wasters are particularly unwelcome in this operation.
What Are The Positives of Get an Offer?
Get an Offer refer to themselves as, "the estate agent that estate agents do not like", thanks to their unique approach to the business.
They will carefully vet any potentially interested parties, so there is no need to worry that your buyer will find themselves unable to get a mortgage after making an offer, and the flexibility offered as a customer of Get an Offer is unparalleled. With no binding contracts involved in advance of the sale and you will be free to advertise your home for sale with as many other estate agents as you wish, and the absence of any kind of advance payment can only be welcome.
Also, never overlook the advantage of selling your home so quickly. 4-6 weeks is a fantastic turnaround time, and as Get a Move's earnings are based entirely around success, you can be sure that this team will do what it takes to help you sell within this period.
What Are The Negatives of Get a Move?
Whether Get a Move is the correct estate agent for you largely depends on how highly you value a quick sale. As touched upon previously, this site is largely tailored for cash buyers, especially those looking to Buy-to-Let, so this will be factored into the decision as to whether your property passes the strict vetting procedure operated by the site.
Cash buyers also operate at a different pace to mortgage-applicant families, so you will probably find that once you accept an offer, you will be expected to vacate your property every bit as swiftly as you sold it. This set up is not ideal if you are selling in order to raise funds for a new property caught up in a chain.
Summary
Get a Move is a highly-regarded quick-sale site, frequently praised for the success and professionalism of its dedicated team. If you have a fixed price in mind for the value of your property and wish to conclude your business as briskly and painlessly as possible, it is well worth picking up the phone for an initial consultation. The risk-free business plan of the company ensures that you have nothing to lose by doing so.