Is I Am The Agent The Cheapest Choice For Experienced Property Sellers?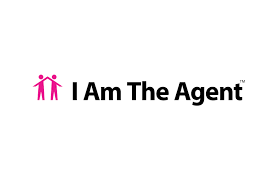 Written: 27th April 2017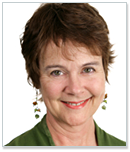 I Am The Agent occupies a fairly unique space within the niche of online estate agents, assisting with the selling and leasing of properties but leaving the majority of the decisions in the hands of the individual.
As a seller or landlord, you can pay a minimal amount to I am the Agent primarily for advertising and collating contact details of interested parties, or you can outsource the entirety of the property's management and maintenance – or several steps in between that share the workload. If you're looking for flexibility in your arrangement, then this site is one that you'll want to bookmark immediately.
NEED A FAST SALE?
GET A GUARANTEED CASH OFFER TO BUY YOUR HOME BY EMAIL FROM ASK SUSAN…..CLICK HERE.
The Premise
If you are interested in letting or selling your property, take a look at the various price packages offered by I am the Agent. This site is perhaps comparable to a low-cost airline, with a very low basic rate for any services and any number of additional assistances that can be offered for a fee.
For example, if you have the time you can manually upload your listing to their website for a small up-front fee. Further tiers that offer more services at higher rates are also available.
The site will then provide services such as energy certificates, safety certificates, for sale boards and professional photographers and floor plans for additional fees. This offer is perfect if you have contacts within the trade and would prefer to save funds on these essential services rather than having the costs enforced upon you by an estate agent.

Get In Touch
Address: I am the Agent
89 Trafalgar Road
Greenwich
London
SE10 9TS
Telephone: 0333 4441 007
Website: www.iamtheagent.com
Sales Options and Pricing
I am the Agent are very proud to declare that they have no hidden fees, and they are indisputably transparent about the many and varied price tiers on offer to sellers and landlords that use their service. Be sure to read the fine print, however, as forgetting something important could cause unfortunate repercussions further along the line.
The price plan for sellers runs in three tiers;
The Basic package offers twelve months of listing on the site for £49, and the advice of a Property Assistant.
The Essential package is £399 up-front and will also provide a vetting service for potential buyers, a valuation and for sale board, advertisements on a number of property websites for twelve months, assisted viewings and your PA will handle all queries for you.
£750 up-front is dubbed 'The Full Shebang', and also includes the option of assisted block viewings and personalised help along the way with paperwork.
You can also mix and match, as services such as Energy Safety Certificates (£65), Gas Safety Certificates (£75), block viewings (£130), professional photos and floor plans (£119) and for sale boards (£29) can be purchased individually. I am the Agent will even upload your property details for a small fee – perfect for technophobes.
Landlords can choose from one of four tiers. Basic is just £19 and will see your property advertised on the site for six months. Speedy is £49, and will also see your property listed as available for rent on countless external listing sites, while for £99 you can enjoy the Essential package, which lists the property elsewhere for six months and provides a Let board. Finally, The Full Shebang will also include two credit references and a Tenancy Agreement for £249.
As with the selling arrangement, there's nothing to stop a customer purchasing a cheaper package and supplementing it; credit references can be obtained for £49.99 per person, a Rental Document Pack is available for just £8, and all the same certificates as above can be purchased individually. Attention does need to be paid to obtain the best and most suitable package whether buying or selling.
What Are The Positives of I Am The Agent?
This service is a treasure trove for experienced property developers who may already have their own network of contacts and suppliers. The option to skip the bills associated with various elements of paperwork and inspection involved with leasing and selling housing will delight some as they will not be tied into using vendors arranged by the agent, and the flexibility afforded to sellers and landlords with I am the Agent is unrivalled by just about any other agency.
I Am The Agent of a 24/7 communication line through the website's customer support team, which ensures that there is always somebody available by phone or online chat to answer any queries.
What Are The Negatives of I Am The Agent?
If you are inexperienced or disinterested in the minutiae of selling and leasing property, negotiating everything involved using I am the Agent may be somewhat daunting. The site prides itself on having no hidden fees, and a user can certainly save money when compared to the rates incurred by using a traditional high street estate agent, but making a mistake could prove to be extremely costly further down the line. It doesn't need a degree to work your way through their site, but it is not the easiest.
Summary

I Am The Agent use a very interesting business model and one that offers a fantastic level of flexibility for its customers. Credit is also due to the site for sticking to its promise of No Hidden Fees – every cost incurred by using this website is clearly laid out and labelled in a user-friendly manner. Just tread a little carefully if you are not familiar with selling or leasing property, however, as bills can mount quickly – and unexpectedly – if you fail to complete due diligence before embarking on this journey.