You can now get upto 85% of the market value for your house and get a cash payment advance as well.
Our assisted sale service is the perfect solution if you are finding it difficult to sell your house and need a fast guaranteed sale.
Our assisted sale service is becoming very popular with sellers who want to maximise the price they can achieve from the sale of their home.
We are able to offer a guaranteed cash price to you. We then pay to refurbish your home so that it can achieve the highest sale price possible as quickly as possible on the open market.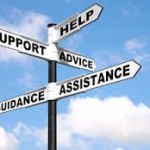 We are so committed to assisted sales that we will offer you an upfront cash advance payment and pay for all of the refurbishment project and building works. We'll also pay for your mortgage costs and any arrears or debt.

Our approved and reputable builders from our own nationwide building team ensure the work is to the highest standard. Also, If you need us to, we can also make mortgage payments on your behalf and cover any other property related costs until your property is sold.
How to apply for an assisted sale?
Fill in your details and apply for a quote
You will receive a quick cash offer within hours
Our sales manager will call you back to make you an assisted sale offer.
We'll instruct, at no cost to you, a RICs survey and two local estate agent valuations.
You'll get a guaranteed price agreed at up to 85% of the current market value.
We'll make an advanced cash payment to you for up to 20% of the agreed price.
We'll pay your monthly mortgage payments or any arrears/debt on your property.
We'll carry out a refurbishment on the property and any building works that are required.
On completion you will receive the remaining balance as we have agreed.
If you would like to learn more about assisted sales and to find out how the process works then feel free to give us a call or complete the quote form found on this page.
Best Wishes, Susan.
Author Susan Jones – Google +
Best Wishes, Susan