Are EweMove The Property Experts?

Written: 27th April 2017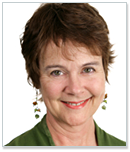 Glenn Ackroyd and David Laycock launched EweMove in 2014 out of sheer frustration. The two joined together as a team, David with substantial financial services experience and Glenn with years as a property lawyer, repairing disasters engineered by sales and letting agents.
With a shared background in property investment, they realised that something had to be done because time is money and resources were being wasted as a result of issues that came about as a result of under-experienced or underqualified high street property agents. It became clear that a large proportion of the problems were caused by outdated systems and processes that had become nothing less than chaotic, with consequences that led to miscommunication and subsequent unnecessary problems.
NEED A FAST SALE?
GET A GUARANTEED CASH OFFER TO BUY YOUR HOME BY EMAIL FROM ASK SUSAN…..CLICK HERE.
The Premise
Ewe Move has identified several deficiencies in the property market for which they have developed an unusual strategy. Whereas most agents have expertise either in Sales or in Lettings, very few have knowledge or experience in both. Ewe Move has drawn up a structured national network of local agents that have significant expertise in both areas of the property industry.
The concept has led to the creation of a national estate agency with local experts that can offer unparalleled customer service. Becoming experts on both sides of the property equation means that their business will thrive under any market conditions.
By incorporating modern technology with traditional quality customer service, they provide support 24 hours a day seven days a week. The vision is to have a Ewe Move sales and lettings branch in every city and town in the UK.
Get In Touch
Address: Cavendish House
Littlewood Drive
Cleckheaton
West Yorkshire
BD19 4TE
Telephone: 03333 441 199
Website: http://www.ewemove.com
Sales Options and Pricing
Ewe Move does not publish their pricing options publicly. It would be reasonable to assume that they use standard sales and letting agent methods to price their services, which is usually a percentage of the figure, whether a sales or a lettings agreement.
They also offer a number of free guides on preventing or managing common mistakes in the property market and a few paid for publications too.
Their success indicates that their mainstream approach to pricing is also evidence that they don't expect all their customers to fit the same description and therefore the service is bespoke rather than an off-the-shelf product that modern technology has generated.
What Are The Positives Of Ewe Move?
The system is innovative and brings traditional estate agency into the 21st century. Rather than turning completely digital, they have chosen to develop the high street model by empowering their customers, vendors, landlords and tenants. Using a creatively built modern IT infrastructure Ewe Move allows viewings to be booked online and tenancy applications to be submitted at any time, allowing all involved to manage their time better.
Having achieved the Number One Most Trusted Estate Agent award from Trust Pilot, the consumers go for the best in any consumer industry, and Ewe Move has made the grade.
Ewe Move has rock solid foundations as its part of the Martin & Co PLC group with over 300 offices managing thousands of properties
As a truly hybrid agency offering the convenience of technology to their customers while still maintaining the face to face relationships. The combination of both will appeal to those customers who have a local connection as well as to those seeking to move beyond their local comfort zone.
Probably their greatest positive is that no other high street agency answers their phones 24/7 to provide support for all customers tenants, buyers, sellers and landlords.
What Are The Negatives Of Ewe Move?
Ewe Move is not a digital estate agency and does not provide a complete online solution. While this was never the premise of their business, there are those with very busy lives that would prefer the rapid growth in comprehensive online solutions to their property woes.
Because their approach is bespoke with the integration of tech, things will by their very nature be slower than the standard out of the box instant digital solution, although unsurprisingly by virtue their quest for perfection they do have a good track record in high-speed property turnover.
With Ewe Move being unclear on their property prices, it suggests a percentage model which is likely to be more expensive than online estate agents who give a one-off fee.
Summary
Ewe Move is the ideal solution for landlords and tenants, vendors and buyers that are looking for a local service anywhere in the country. This could mean someone looking to rent, buy or sell in their immediate area or elsewhere in the country, while still enjoying a bespoke personal service. The advantage, of course, is that despite the high street nature of the agency, support can be accessed at any time of the day, any day of the week, and the complicated stuff is left to the experts.