Express Estate Agency: Where A Speedy Sale Is A Priority
Written: 27th April 2017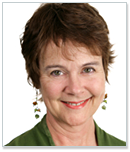 With a name like Express Estate Agency you can expect speed from this online provider, and that's exactly what they provide – sign up with the site, and within seconds you'll receive a report that offers an estimate of your home's value for sale or let and school and crime statistics for your area. Express Estate Agency are confident that they can sell your home within 4-8 weeks. They also offer a 24-hour telephone contact service and a business model that ensures a seller will not accrue any fees in the unlikely event that their home does not attract a buyer.
NEED A FAST SALE?
GET A GUARANTEED CASH OFFER TO BUY YOUR HOME BY EMAIL FROM ASK SUSAN…..CLICK HERE.
The Premise
Express Estate Agency pride themselves on their ability to make a quick sale without sacrificing the value of your home and thus move at a speed considerably more advanced than a traditional high street estate agent. Upon visiting the website, a customer can enter their address for an instant report, and estimated value of their property and a no-obligation valuation can be booked from an expert surveyor.
A property can be listed on the site by calling the office at any point – the lines remain open 24/7 – and providing the appropriate details. An expert will then make an appraisal of your property and mutually agree on a price with the seller, and advertisements will be placed on a great many online portals alongside a for sale sign. All communications and offers are vetted and handled by the qualified team of negotiators at the website, all of whom follow the Property Ombudsman Service (TPOS) for Residential Estate Agents Code of Practice.
Express Estate Agency also recommend particular solicitors and mortgage brokers for those looking to purchase a property. Their in-house Mortgage Advice Bureau service will be invaluable for this and wholly recommended if you do not have current funding in place as Express Estate Agency do not accept clients without a guaranteed line of finance for their purchase. The firm also offers a letting service through their sister site www.expresslettingagency.co.uk.

Get In Touch
Address: Express Estate Agency
Peter House
Oxford Street
Manchester
M1 5AN
Tel: 0800 046 7271
Website: www.expressestateagency.co.uk
Sales Options and Pricing
Express Estate Agency are at pains to point out that if they fail to find a buyer for your property, you will not pay an estate agent fee, but beyond this, the site does not reveal any information on financial policies. Fees are something that will need to be discussed with the team during your consultation to decide whether this is the provider for you.
What Are The Positives of Express Estate Agency?
As Express Estate Agency pride themselves on their ability to complete a house sale quickly, they only deal with buyers that already have funding in place – anybody listing a property with this site can rest assured that they will not have their time wasted by bids that are not backed up by mortgage offers.
Express Estate Agency also have a wider-reaching advertising network that just about any other online estate agent, listing your property on over 700 websites and handling the enquiries for you so that you are not overwhelmed by calls and queries.
The availability of an expert on-hand over the telephone 24 hours per day is hugely welcome, as is the company's charter to endeavour to answer any call within 60 seconds. And it would take a brave soul to argue with the statistics boasted by Express Estate Agency – a team of 160, and over 4,000 sales agreed in the last twelve months for properties ranging in price from below £20,000 to eight-figure sums.

What Are The Negatives of Express Estate Agency?
The lack of immediate transparency surrounding the potential expenses incurred by using this agency may be of concern to some sellers, as will the encouragement to use agency-approved solicitors if a seller has their own preferred line of financial advice.
The quick-sale method is also not necessarily for everybody, especially if part of a chain, as it allows little flexibility on price and time for deeper consideration. Express Estate Agency will be aiming to have your property in possession of a new owner within 30 days, which means there will be little to no time for discussion and contemplation.
Summary
You may need to investigate the financial implications of using this company, but if you are seeking a quick sale to a cash buyer, then Express Estate Agency will surely be a great service. This is a company with a huge, dedicated staff that solely focus on the rapid exchange of property, with an advertising network, number of staff and client base that many competitors aspire to have.