Gordon's Lettings: The Renting Choice In Greater London?
Written: 27th April 2017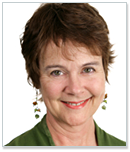 Gordon's Lettings established in 2010, emerged from the high street estate agency market after its founders had gained years of experience specifically in London. They decided to take advantage of the knowledge and experience to develop an improvement on the mainstream experience for both landlords and tenants. By removing the unnecessary complexities and streamlining the lettings process using technology they have managed to build a network of satisfied landlords and tenants that has grown exponentially.
Because of the "fast" lifestyle in London, both convenience and reliability are key factors that have been part of Gordon's unique selling point, and this has enabled them to develop a letting process that is as stress-free as possible and smooths out the snags that landlords and tenants can face. Regardless of how your schedule is structured, Gordon's have endeavoured to save you time and money.
NEED A FAST SALE?
GET A GUARANTEED CASH OFFER TO BUY YOUR HOME BY EMAIL FROM ASK SUSAN…..CLICK HERE.
The Premise
By retaining a local flavour – Gordon's operate within a specific geographic location within Greater London; they offer a service that works out cheaper than the high street mainstream letting agencies using a sliding scale of fees based on the rental value of the property.
What makes this really unusual is that all clients enjoy the same package regardless of where their property lies on the sliding scale. Gordon's have managed to create a product that is attractive by its simplicity, and the only defining factor is based on the traditional concept of a fee structure that correlates with property value.
Although their website provides all the information that is needed and all the terms and conditions are available for perusal online, direct contact with Gordon's is still required to proceed as either a landlord or tenant which serves to provide an atmosphere of a very personal service.
Get In Touch
Address: 145-157 St Johns Street
London, EC1V 4PW
Telephone: 0208 226 2098
Sales Options and Pricing
Gordon's sliding scale approach means that accessibility to a quality lettings service has become more affordable especially since the change in the law from April 2017 has borne an impact on landlords with mortgages.
The four-tier scale can be broken down as follows:
• The first tier, where the monthly rental falls between £500 and £1000 per month, the letting fee is £350.
• The second tier where the monthly rental falls between £1000 and £1750 per month the letting fee is £500.
• The third tier where the monthly rental falls between £1750 and £2500 per month the letting fee is £750.
• The fourth tier where the rental monthly rental is above £2500 per month the letting fee is £1000. There is no ceiling to the fourth tier.
A unique offering is that the first property is free. Gordon's offers a try before you buy service, that is simply unseen elsewhere.
What Are The Positives Of Gordon's Lettings?
At Gordon's they offer a dedicated service which is clearly both personal and affordable by its nature. This is appealing to both small landlords and those with large property portfolios.
They offer a streamlined service, and the fact that all clients receive an identical service any room for error is drastically reduced. The local flavour of the agency not only provides a sense of area expertise but combined with their process, saves time and money, which is usually the objective of most clients anyway.
Their services are on average 7% cheaper than any high street agency, and they provide services that other online agencies do not, such as accompanied viewings, provision of gas safety checks, EPC certificates and property valuation.
The property has the same kind of exposure as would be enjoyed by completely digital agencies, including exposure on the "big three". Rightmove, Zoopla and PrimeLocation websites and of course all the subsidiary sites connected to them too.
All tenants are vetted through MARAS, a third party vetting agency that provides comprehensive checks covering employment history, credit and financial checks, previous landlord histories and anything relating to the financial requirements that would be required by the tenancy.
They also not to be outdone by other online agencies as they provide everything that the national online providers do as well, such as a comprehensive 23 page Assured Shorthold Tenancy Agreement, which comes as standard and can be altered to accommodate the deposit scheme of the landlord's choosing. However, their flexibility also means the landlord is free to use their own contract if they prefer.
The cherry on the cake is definitely the media pack, which not only includes photography, 2D and 3D floor plans, but also interactive video walkthroughs which even the entirely digital agencies do not offer.
As if this wasn't enough, they also offer a property management service for £500 plus VAT annually.
What Are The Negatives Of Gordon's Lettings?
Gordon's Lettings are limited by geographic location and do not offer their services regionally or nationally. Some landlords want the straightforward push-button process, rather than the personal contact with the agency that Gordon's process still requires.
Summary
This estate agency offers the best value for money in their niche market. By creating an interesting fusion between high street personal service and online marketing, Gordon's have created a unique offering that is likely to appeal to their target market, however, will be deemed unnecessary if out of the Greater London sphere.