Is Hatched.co.uk The Smart Way To Sell Your Home?
Written: 27th April 2017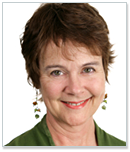 Hatched began in 2006 when estate agent, Adam Day noticed the huge potential of technology in the property market. Considered one of the pioneering firms of online estate agents, Hatched.co.uk takes advantage of a nifty online platform for customers as well as offering the support and customer care of a traditional estate agent.
Hatched carefully combine clear pricing structure, customer-centric technology and friendly local consultants, so that their customers achieve a quick, successful sale and save up to 85% compared the traditional estate agent's fees.
Interestingly, Hatched started as an independent online estate agency but were then bought by leading high street estate agent, Connells in 2015, as part of their ambitious growth strategy. With Hatched being aligned with Connells it gave the online business further room to expand, to cover the regional areas that were not previously covered.
NEED A FAST SALE?
GET A GUARANTEED CASH OFFER TO BUY YOUR HOME BY EMAIL FROM ASK SUSAN…..CLICK HERE.
The Premise
Hatched vary from other online estate agents as they don't simply post your property advert on Rightmove and Zoopla, the market your property further, listening to customer surveys. In a recent YouGov poll, 74% of people believed more marketing meant achieving a higher property price and 75% of people wanted their home to have more exposure. Hatched have listened to the wishes of the people and have made maximum exposure a key selling point in their pitch.
Hatched advertise properties on property portals; Rightmove, Zoopla and PrimeLocation. As well as this, they also promote on social media, through Facebook and Google as well as through networks and newspapers such as The Times, Sky, Metro and MSN.
As well as marketing and advertising, you receive a locally based agent as your advisor but also an online dashboard where you can manage your house sale out of hours.
As with a traditional estate agent, you will receive a home visit initially with professional photographs, a floor plan and advice on presenting your home. You can control your advert using the online dashboard. For viewings, this is done by the Hatched team during office hours and is automated outside of business hours.
Within the package plan, you receive offer negotiation through a trained negotiator and vetting of buyers to avoid timewasters.
Get In Touch
Address: Suite 1, 6c Brand Street
SG5 1HX Hitchin
United Kingdom
Telephone: 0333 999 7699
Website: www.hatched.co.uk
Sales Options and Pricing
Hatched offer three price plans;
Standard – £495 including VAT to be paid upfront as long as you use Hatched Conveyancing, without conveyancing it will cost £695.
Price includes: home visit, appraisal and advice on presenting your home, photographs and floor plans, property advert on Rightmove, Zoopla and PrimeLocation, access to their online dashboard, viewings and feedback management, offer negotiation, buyer vetting, sales progression and mortgage advice. The price also includes a for sale board and an upgraded listing to Rightmove Premium Display.
Enhanced – £895 including VAT to be paid upfront. Can pay later if you use Hatched Conveyancing
Price includes: all of the items in the standard price plan as well as; a for sale board, Rightmove Premium Display, Zoopla Featured Property, 360 virtual reality tours, online hosted 'Smart Viewings', social and digital marketing pack and £100 mortgage broker fees.
Traditional – £1695 including VAT. This option is no sale, no fee, so the amount is to be paid upon completion.
Prince includes all items of the standard package and a for sale board.
Optional extras: Accompanied viewings (four private viewings or a two-hour open house) £180, Energy Performance Certificate £85.
What Are The Positives Of Hatched?
One of the benefits of Hatched is their flexibility regarding their sales package. Their best value package is the Enhanced package, however, if you purchase the cheaper Standard package, you can pick and choose any extras to build the package to what best suits your need.
Another advantage is the network of consultants they use, thanks to the allegiance with Connells which means it is easy to get a home visit with a local agent who knows the area and the market well. As well as having a local expert, Hatched has invested in their technology, confirming viewing appointments via text with the ability to confirm the date through replying. Hatched also use an innovative dashboard, allowing sellers to manage their property sale online, whenever they want.
What Are The Negatives Of Hatched?
While Hatched isn't the cheapest online estate agent, they certainly aren't the most expensive either, and the fact that you can be flexible with your options can help to save money. One of the negatives on the cheaper option is paying a £200 premium if you don't want to use their conveyancing system.
While the feedback on Trust Pilot gives a score of 8.1 out of 10 and a rating of 'Great', some customers have been irked by the communication threads, having to speak to multiple advisors rather than just dealing with one account manager. Some customers felt they needs to chase for information and the lack of response led some to prefer a high-street agent, who gave a more personal touch.
Summary
For the price, Hatched offer an excellent service, with the benefit of premium listings to market your house effectively. While you receive a lot of positives regarding the marketing, it may be up to the client to chase for information and to ensure there is plenty of communication as using different agents may mean the vital information is missed.