Friendly Localised Service With House Tree

Written: 27th April 2017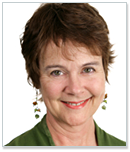 House Tree are a family run online estate agent, that have been running since 2011, the start of the new breed of online estate agents. House Tree are a friendly and easy to use online estate agent with a helpful team where each vendor has their own dedicated property manager.
The team at House Tree offer a personalised service which will see the customer throughout the whole journey until completion. As well as great service, House Tree also offer a simple pricing structure which allows clients to choose the services they need and only pay for what matters to them.
NEED A FAST SALE?
GET A GUARANTEED CASH OFFER TO BUY YOUR HOME BY EMAIL FROM ASK SUSAN…..CLICK HERE.
The Premise
To begin the process with House Tree will provide a free online valuation of your property. If you want to proceed with House Tree, then you can get in touch and buy one of their sales packages. To keep a local and personalised touch, a House Tree representative will visit your home to take professional photographs and measure floor plans so that they can create a great property advert for you.
House Tree will list the property on over 150 property websites including Rightmove and Zoopla and make sure your property is seen in the best light. House Tree claim to work exceptionally quickly, aiming to list your house on the market in just two days and the average time for a property to be sold with House Tree is just seven weeks.
House Tree have a friendly and easy to use system, headed by their mascot 'Sammy the Squirrel' and offer a money-back guarantee that has given House Tree a long list of happy customers.
Get In Touch
Address: House Tree Online Estate Agents Ltd
Provident House
Burrell Row
Backenham BR3 1AT
Telephone: 0207 0604674
Sales Options and Pricing
House Tree offer two payment options;
£795 Upfront – include; home visit, valuation, personal account manager, sellers pack, photographs, negotiations, progression, advertising on Rightmove and Zoopla and a money-back guarantee if you list your property without success.
0.5% Later (Minimum £995) with £85 admin fee – includes everything in the upfront package but you only need to give a small upfront cost of £85 for an admin fee.
Extras that can be purchased include; for sale board £60, EPC £95, legal fees £395, floor plans £40, Rightmove or Zoopla premium listing £75, 3D floor plans £90 and a 3D property brochure £90.
Accompanied viewings and bespoke website for high-end properties are available on request.
What Are The Positives Of House Tree?
The website and services from House Tree invoke a friendly and personalised attitude which is perfect for those who are new or inexperienced in the world of online estate agents. Their reviews show how helpful the team are and that they take the time to answer any questions throughout the process to give you a smooth and seamless transaction.
With House Tree, vendors get a personal account manager which means there is only one point of contact which makes it easy to get in touch with the right person at the right time. House Tree are there to give you round the clock support through phone or email.
Another benefit of House Tree is there a money-back guarantee, which means if you list your property without success with House Tree and then sell through another company with the same asking price within six months, you will receive your money back. The fact that House Tree also use a percentage price option gives House Tree more incentive to sell your home and for a higher price.
What Are The Negatives Of House Tree?
While House Tree promote freedom and flexibility of their price plan, their initial cost is certainly not the cheapest on the market, and many people expect a floor plan and for sale board as standard in a sales package. As the business is fairly small, the price you pay may be more for the quality of the service and communication you receive rather than all of the benefits within the package.
As with any online estate agent where you pay upfront, it can be difficult to believe the estate agent's incentive to sell your home. Some reviews have noted that there has been a little response after a while in order to boost the property's appeal and some people would refrain from paying upfront to ensure a proactive approach from the estate agent.
Summary

With House Tree, you receive a local account manager which is perfect for those who need the support and guidance through the sale, but in comparison to other agent's sale packages, there is less marketing for the price you pay.