Combining Online Ease And Local Knowledge With Net My House

Written: 27th April 2017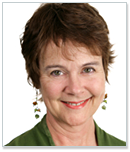 Net My House are an online estate agent that offer the perks of a high street estate agent chain alongside the price reductions associated with an internet provider. Net My House is the online-only arm of the reputable Merryweather estate agents, any customer of the site can transfer to the full service at a branch of Merryweather without sacrificing any payments already made. Specialising in the sale of property, Net My House is available to properties in the catchment areas of South Yorkshire, North Derbyshire and North Nottinghamshire.
NEED A FAST SALE?
GET A GUARANTEED CASH OFFER TO BUY YOUR HOME BY EMAIL FROM ASK SUSAN…..CLICK HERE.
The Premise
As with many online estate agents, it all begins with a phone call. Give Net My House a ring to discuss whether or not they feel comfortable in taking on the listing of your home, and if a mutual agreement can be found, you can book in a free, no-obligation valuation.
After the valuation, Net My House will conduct the usual practice of professional photographs and create an attractive listing that is placed on several portals, and any interested parties can make bookings for viewing requests using the site. Text message alerts will be sent to the seller, enabling the transaction to take place smoothly. From there, all offers can be accepted, declined or negotiated with online – with 24/7 customer service support also available should it be required.
Get In Touch
Address: Net My House
47 Moorgate Street
Rotherham
South Yorkshire
S60 2EY
Tel: 0333 222 1140
Website: www.netmyhouse.com
Sales Options and Pricing
Net My House uses two different price points, depending on the needs of the seller. If you wish to upgrade your account, you will be permitted to do so at any point without losing the funds you have already paid.
The Online Flexi package is available for £575 up-front (or six monthly payments of £95) and offers listings on sites such as Rightmove, Zoopla, PrimeLocation. The marketing even extends to Facebook (as well as the window of the closest Merryweather branch). The package also includes a for sale board and a personal online account in which you can liaise directly with interested buyers regarding their offers.
Alternatively, Net My House also offers a Full Estate Agency Service package, which will also approach potentially interested parties directly on your behalf, accompany you at viewings, complete a property brochure and regular marketing reviews. The most important aspect of this service is that they manage the entire process for you; if you select this package, you will be provided with a personal negotiator who will act as the go-between yourself and interested buyers, as well as liaise with other third parties such as solicitors. The cost associated with this service is payable upon completion of the sale, and varies depending on the value of your property – call Net My House for a quote.
Additional services, such as recommendations and quotes for solicitors and mortgage brokers, are also available from Net My House for a fee.
What Are The Positives of Net My House?
It's rare to find an online estate agent that is connected to an established high street chain. The union of Net My House and Merryweather is a positive one; anybody comfortable with using the internet to sell their home and dealing directly with interested parties will find plenty to admire about the hugely cost-effective Flexi package offered by this site. There's also a charming, homespun quality to the website itself – you'll find no blinding jargon here, with all costs and services very clearly marked out in easy-to-understand language and layouts.
What Are The Negatives of Net My House?
The geographical concerns obviously render Net My House's services redundant to anybody outside of the trinity of catchment areas. Although the site offers a fine service, there is little point in giving any consideration at all if your property is based outside their target range.
Some sellers may also prefer to deal face-to-face with the more conventional methods used by a Merryweather estate agent if they are based on the appropriate territory, although this might not be as appealing once they have investigated the cost implications of utilising the Full Estate Agency Service.
Summary
If you are based in South Yorkshire, North Derbyshire or North Nottinghamshire then Net My House could be the answer to all your house-selling needs, providing the best of both worlds in the form of online discounted rates and the localised knowledge and contact list of a high street estate agent. Particularly beneficial to anybody who does not baulk at the idea of negotiating their own terms of sale with buyers via an online portal, Net My House is potentially the most cost-effective method of selling your home to a trustworthy new owner.