Purple Bricks Review: Read our expert opinion!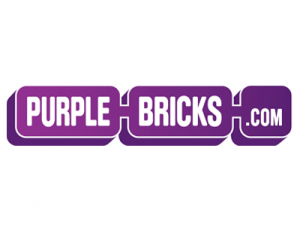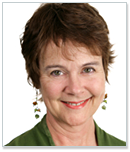 Purple Bricks: One Of The Biggest Hybrid Estate Agents
Purple Bricks began in 2014, set up by a sibling duo, Michael and Kenny Bruce and took off in late 2015 as the business floated on the market and expanded internationally.
Adopting the hybrid model, Purple Bricks use National Association of Estate Agents trained agents who are classed by Purple Bricks as your Local Property Expert. As well as having a local property expert, customers can also take advantage of a dedicated online platform to manage the sales process.
In 2016, Purple Bricks claims to be making a sale every 16 minutes, quite an extraordinary claim and a study by Which? Found that they give more accurate valuations only heavily reducing (more than 5% of the initial price) the price of 11% of their properties.
NEED A FAST SALE?
GET A GUARANTEED CASH OFFER TO BUY YOUR HOME BY EMAIL FROM ASK SUSAN…..CLICK HERE.
The Premise
As Purple Bricks is a hybrid model, you receive a personal valuation, with a local agent visiting your home. For ease, you can book the valuation time and date online. The property agent that conducted the valuation will be with you throughout the whole sales process giving a personalised service.
Once instructed, the property agent will take photographs and create your property advert complete with a description and a floor plan which is then listed on the major property portals such as Rightmove and Zoopla.
Purple Bricks offer a smartphone application and online dashboard so that you can manage the sale of your property. With the app, you can arrange viewings and manage offers and sales, this gives a 24/7 service, unlike traditional high street estate agents.
Once a sale is agreed, you are put through to the post-sales support team, who are there to assist with conveyancing, unlike other agents, Purple Bricks include conveyancing in their fixed fee.
Get In Touch
Address: Purplebricks Group Plc of Suite 7, First Floor, Cranmore Place, Cranmore Drive, Shirley, Solihull, B90 4RZ
Telephone: 0330 880 0303
Website: www.purplebricks.com
Sales Options and Pricing
Purple Bricks offer both a pay now and pay later scheme.
The cost of a sales package for Purple Bricks is:
£849 – For the UK
£1199 – For London and surrounding areas (check postcode limitations).
The price includes photographs, floorplans, a local property agent, conveyancing fee and a for sale board.
Extras include: an EPC £84 and hosted viewings £125.
The pay later scheme means you have to pay when your property is sold or after ten months, whichever is sooner.
What Are The Positives Of Purple Bricks?
Purple Bricks are arguably the biggest online estate agents, offering an intermediary service between a high street and an online estate agent for support of the customers. The support is a significant advantage, with a local agent that understand the property market in the region as well as a web chat service and a contact call centre available 24/7.
The fact that a valuation is a personal visit to your home is a benefit that is rarely offered by online estate agents, and this accurate valuation has given Purple Bricks a 96% success rate for the sale price achieved.
The positive customer feedback is another winning factor in choosing Purple Bricks. As of April 2017, Purple Bricks has achieved 87% of clients leaving five-star reviews on Trust Pilot.
What Are The Negatives Of Purple Bricks?
While reviews of Purple Bricks have been mostly positive, some of the main reasons for unsatisfactory experiences point to; Local agents being under pressure – some customers have experienced their local property expert being too busy, with a vast area to cover. While reviews of the property agents suggest politeness and excellent customer service, some vendors have had to wait a long time for a visit from their local agent and have not had the level of access to their agent they desired.
Conveyancing service – many customers, felt they did not have the support they needed from the after sales and conveyancing team. It is important to note that Purple Bricks outsource their conveyancing service to MyHomeMove/eZieConveyancing although customers can choose to instruct their own conveyancer.
Lack of communication – in some cases, customers have not received the appropriate communication regarding the whole aspect of property selling leaving some people feeling like once Purple Bricks had the money, they did not make an effort to sell the property.
Summary
The fact that Purple Bricks is a market leader in the hybrid estate agents sector and has received a lot of positive reviews on independent review sites suggest that Purple Bricks is a business that balances the best of both worlds with a high-tech online platform and a local agent that personalises the process.