Quick and Seamless Selling With Sell Simple
Written: 27th April 2017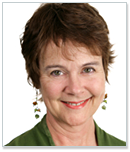 There is no shortage of online estate agents that promise, and specialise in fast sales, but nobody can claim to be as quick on the draw as Sell Simple.
A no-nonsense business model and vast client pool ensure that Sell Simple are confident that they will be able to attract offers on your property within 24 hours of posting a listing, and should have a sale agreed within just 28 days – no chains, no waiting for mortgage offers, and no needlessly elaborate processes. If speed is of the essence, this site will surely have piqued your interest.
NEED A FAST SALE?
GET A GUARANTEED CASH OFFER TO BUY YOUR HOME BY EMAIL FROM ASK SUSAN…..CLICK HERE.
The Premise
Sell Simple live up to their name with their process. Serving properties nationwide, you'll just have to give them a call for an initial consultation or fill in a simple online form for an initial no-obligation valuation. If you decide to proceed with the agency, and they agree to take on your property with the intention of completing a sale within 28 days, Sell Simple will take care of the rest. A posting will be made across a huge advertising network, and a dedicated negotiator and solicitor will take care of all the details for you. You can simply relax, safe in the knowledge that your property will be under new ownership in under a month.
Get In Touch
Address: Sell Simple Estate Agency
Stephenson House
2 Cherry Orchard Road
South London
CR0 6BA
Telephone: 020 7801 4140
Website: www.sellsimpleestateagency.com
Sales Options and Pricing
Sell Simple operate a 'no sale, no fee' business model, but it is not specified on the website as to whether this applies to the 28-day turnaround that the agency aim for or whether you may be expected to stay with the agency for a prolonged period of time.
All fees incurred by Sell Simple are payable upon completion of the transaction, and are presumably commission-based; the website is not entirely forthcoming about percentages involved (though it does promise no hidden fees), so this is something that should be discussed at the initial consultation phase.

What Are The Positives of Sell Simple?
Sell Simple's owners and directors, Cormac Henderson and Daniel Lowerson are professional property buyers, so you can rest assured that they will understand the wants and needs of the potential buyers. This is presumably how the agency can offer such a rapid turnaround time, which is unmatched by any competitor on or offline.
Sell Simple are also hugely proactive as sellers, ensuring that you will be kept in the loop throughout the process with regular updates, while simultaneously doing much of the heavy transaction lifting for you. With a substantial online presence that ensures plenty of eyes will reach your property, they will only approach buyers with finance and solicitors already in place that are keen to make the purchase immediately. You will not need to worry about having your time wasted if you use Sell Simple.
What Are The Negatives of Sell Simple?
Like all quick-sale specialists, there will come a degree of pressure that arises from using Sell Simple to find a buyer for your property. With no chains involved and no intention of dealing with buyers that do not already have funds in place, you'll be expected to be ready to vacate almost at the drop of a hat. It is ideal if you're seeking a quick sale of a second or third home, but potentially tricky if you are on the hunt for a new dwelling at the same time.
It should also be considered that Sell Simple's valuation will be based upon a price that will attract offers within 24 hours, and have an agreement within 28 days with a view to close and complete in 4-6 weeks. This means that the valuation placed upon the property designed to attract buyers and investors could vary from the number that you have in mind. It may be worth getting a complimentary valuation from a more traditional high street agency as a point of comparison to ensure you are getting the best deal possible from your perspective.
Summary
Sell Simple is a huge and ruthlessly efficient operation, and if you're looking for a rapid sale, there is nobody in the industry that can offer a faster turnaround. If speed is your priority, it would be foolish not at least to discuss the possibility of listing your home with this vendor, though be sure to investigate the cost implications that may be involved and ensure that you are acting in your own best interests.