Settled Review: Read our experts opinion!

Settled.co.uk: Using Innovation and Technology To Make Moving House Easier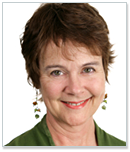 Developed in 2015, by a brother and sister team; Gemma and Paul Young who have a wealth of experience in the technology sector have decided to take this knowledge to improve the user experience of buying and selling property.
After working for big names such as Google, Facebook, Twitter and high street estate agents Connells, the sibling duo was inspired by how technology can simplify the property process. By adopting the tools used by the big technology firms, Settled have made a simple and easy to use solution for buyers and sellers to ensure a smooth transaction. Unlike other online estate agents, the focus for Settled is empowerment and control from the purchaser and to reduce feeling like a middle man.
NEED A FAST SALE?
GET A GUARANTEED CASH OFFER TO BUY YOUR HOME BY EMAIL FROM ASK SUSAN…..CLICK HERE.
The Premise
You create your own advert on Settled while they take care of professional photographs and creating a floorplan for your listing. With the Settled online platform, you edit and approve your advert, while Settled will assist with a home description to help give you the best advert possible.
Your advert is listed on the leading property portals such as Rightmove and Zoopla, and you can have further exposure with a free for sale sign. For peace of mind Settled will qualify each interested buyer and will arrange a viewing through their online tool to suit your schedule.
Once you accept an offer, Settled will continue to support through to completion.
Get In Touch
Address: Settled
35 Kingsland Road
London, E2 8AA
Telephone: 0330 088 1422
Website: www.settled.co.uk
Sales Options and Pricing
Settled offer an extremely attractive pricing strategy, which is very competitive price compared to many other online agents.
One Off Payment: £499
With the one-off figure of £499, there is no hidden commission or extras. This fee can be paid up front or after three months.
Within this cost, you will receive; professional photos, listed on Rightmove and other property websites, floorplans, for sale sign, an online viewing management system and valuation support.
What Are The Positives Of Settled?
With technology at the forefront of the business, it is a very quick and seamless service to get your property listed. The dashboard system allows the seller complete control and management of the whole process. With the Settled selling hub, you receive viewing requests in real-time so that you can plan and manage viewings around your schedule.
The Settled selling hub is a simplified tool, which is clear that has had great investment and attention from the technology-focussed business. As well as managing viewings, you can receive feedback, offers and performance statistics so that you feel in control of your sale rather than the middle man.
As well as having the technology to simplify the process, the prices for Settled are extremely competitive, offering many of the same advantages like the bigger and more expensive firms but with a simple and fair price.
What's most important for sellers are how well they sell homes, and current statistics suggest that Settled sell their properties with 98% achieving the asking price or higher and an average saving per customer of £4500 on fees. What they don't mention is the selling ratio and how many homes are left unsold with the site.
What Are The Negatives Of Settled?
With such a focus on technology, there is little human and personal interaction, which pleases some users but others may prefer a more personal relationship with the team. The system is largely self-managed with the onus on the buyer and seller to do the work, such as leave feedback without chasing.
For people that do not have the time or are new to buying and selling, managing this yourself can be daunting and require more time than leaving it to a high street estate agent who will do the viewings, negotiations and chasing for you.
While you will have a photographer visit, unlike other agents, Settled don't provide a valuation and encourage you to do your own research, which is often a task that is best left to the professionals. Although Settled won't conduct a valuation, they do offer a guide so you can value your home yourself, however, many people would prefer the support of a professional.
Summary
Settled receive mostly positive customer reviews and their business model is something to be proud of with a high-profile investment from Garage Soho. With a focus on technology, Settled have a clear vision, but it is up to consumers whether they want to be the ones in control and to manage the process or whether it is worth paying a higher fee for an estate agent to look after the buying and selling process for you.