Walker Wylie: The Concept Estate Agent In Scotland
Written: 27th April 2017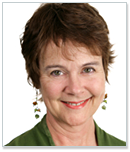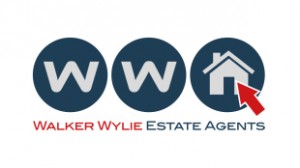 Barry Walker and Stuart Wylie have brought together their combined experience and expertise to bring a unique cross of the traditional high street estate agency with the modern high tech concept agency to Scotland.
Offering that personal touch that only an in-depth knowledge and understanding of local markets can provide, Walker Wylie has brought to Scotland a property concept that has yet to be seen elsewhere in the country.
Apart from the fact that they do not charge their clients upfront for sales – with a no sale, no fee approach, they also provide personal one to one guidance for each customer. They have managed to keep the traditional personal touch without leaving behind the advantages that technology brings to the modern property business.
With the current transformation in estate agency trends, Walker Wylie has managed to conserve their exclusive sales approach from traditional agency practice. The service is exceptionally personal, and they provide a complete appraisal of the property and offering access to the best-qualified surveyors for the job.
Walker Wylie only provides services in estate agency sales and do not offer services in property rentals meaning their sole focus is the sale of their client's property.
NEED A FAST SALE?
GET A GUARANTEED CASH OFFER TO BUY YOUR HOME BY EMAIL FROM ASK SUSAN…..CLICK HERE.
The Premise
Walker Wylie has adopted the fixed fee method made popular by the large online agencies that use massive technology to run their portals. Essentially there are two fees, an upfront marketing fee and a sales fee. By integrating this approach into their traditional estate agency background, they continue to offer a personalised local service, with the peace of mind that a client that has when it comes to controlling the costs.
Clients don't have to worry about anything, as from the moment of instruction everything is taken care of including the online exposure that the virtual agencies on the Rightmove, Zoopla and Primelocation, as well as local search portals.
Get In Touch
Address: 16-18 Weir Street
Falkirk, United Kingdom,
FK1 1RA
Telephone: 0141 404 1333
Website: http://www.walkerwylie.co.uk/
Sales Options and Pricing
Pricing is very straightforward with;
Fixed Selling Fee: £595
Fixed Marketing Fee: £150
What Are The Positives Of Walker Wylie?
Local expertise goes a long way in obtaining the best possible price, for a property within a decent timeframe. The advantages of the personal relationship that a one to one sales agent offers, means that the property vendor does not have to worry about getting up to speed on any legalities or requirements that come up during the process. Not having to worry about managing viewings, surveyors and EPC certificates also means that the seller can simply carry on with life as usual.
The fact that between them the two senior partners have decades of experience will assure their clients that they are competent and trustworthy, especially when sales are prompted by a bereavement or relationship breakdown.
Bringing together a fixed fee approach, with access to a plethora of advertising opportunities and combining with a local personal service is still rather a new idea in Scotland. In Scotland, buying and selling property in practice is distinctly different to elsewhere in the UK. Especially for people located in England and Wales wanting purchase a property in Scotland, specifically Glasgow, a service such as Walker Wylie would probably be ideal.
Not only providing services to property vendors, but also to buyers, gives this agency an additional edge on their niche market.
What Are The Negatives Of Walker Wylie?
Communication with Walker Wylie is entirely dependent on the availability of the agent, and they do not run a 24/7 service. Their website does not directly advertise a contact number, so enquiries can only be made by filling in a form. Whether this is intentional or an accessibility oversight, this can cause difficulties for those who struggle with technology, and since their service is a hybrid, they are more likely to attract those who like a person on the end of a phone.
Summary
Walker Wylie offers a unique estate agency experience to clients that may otherwise struggle to understand the home buying and selling process in Scotland. Furthermore, because of the fixed fee structure and the way in which all other aspects of home selling are taken care of, the idea of handing over the home selling headache to someone else with a no sale no fee agreement becomes very appealing.
The service is however only ideal for those who communicate comfortably using email, without a personalised touch.