Door Step Agents Review: Read our expert opinion!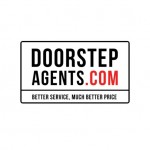 Written: 24th April 2017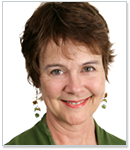 Doorstep Agents are a relatively new contender in the online estate agency market, launching in 2016. Despite being a relatively young business, Doorstep Agents are quickly becoming well recognised and are considered the UK's fastest growing online estate agents firms.
By offering a sales package of less than £100, it is understandable that customers are looking to Doorstep Agents as a cheap way to sell their home, however some people may be sceptical that they will receive all of the benefits and the same level of service as the more expensive and better-known firms.
The founder of Doorstep Agents created the business as a way of offering the same service as a high street estate agents, marketing online and having representatives visiting properties and clients rather than behind a desk. In fact, Doorstep Agents don't have any office; they work from home or from properties to reduce overheads and still offer good customer service with value.
NEED A FAST SALE?
GET A GUARANTEED CASH OFFER TO BUY YOUR HOME BY EMAIL FROM ASK SUSAN…..CLICK HERE.
The Premise
Firstly, Doorstep Agents will conduct a free property valuation, which you can request by calling their 24-hour hotline or filling in the online form. If you're happy with the valuation and working with Doorstep Agents, you can instruct them with one of the two packages they currently offer.
Based on the package you choose, the agent will visit to find out more about the property and, if instructed, take photographs and measure a floor plan. Within 24 hours of the agent visit, your property will be listed on property portals such as Rightmove and Zoopla, where 97% of property buyers look for their new home.
Once your property advert is listed, your local agent will handle viewing bookings, based on your availability as you are required to host them. The agent will handle all offers, feedback and questions and will negotiate on behalf of you for the best possible price.
Get In Touch
Address: Doorstep Agents
23 Hanover Square
London
W1S 1JB
Telephone: 020 8144 6363
Website: www.doorstepagents.com
Sales Options and Pricing

Doorstep Agents offer two great value sales packages:

£99 including VAT. This option includes; a valuation, your property on Rightmove, Zoopla and PrimeLocation until your property is sold, a dedicated account manager, weekly reports, support, sales progression and negotiation.

£199 including VAT. This package includes all of the elements of the £99 package but with the addition of professional photographs, a measured floor plan and a full property description that gets your house sold.
With both packages, your property advert will remain until your property sells, and the average Doorstep Agents customer finds a buyer within 16.2 days.
What Are The Positives Of Doorstep Agents?
The overriding factor that draws customers to Doorstep Agents is the great value for money, which saves, on average £5121 in estate agent fees. It is remarkable cheap and one of the most competitive deals available. While the £99 package is great value, many consider paying the extra to ensure professional photography and a floor plan which can make all the difference when selling a home.
According to Doorstep Agents statistics, they achieve a success rate of 98% of their customers reach the asking price, this coupled with the average time to find a buyer taking just 16.2 days makes Doorstep Agents extremely successful, making the selling process not only cheap but quick and profitable.
Having a local agent on hand to help with any issues adds a level of personalisation which is often missing in online estate agents. While being a relatively small organisation, there is a high level of communication available with an online web chat service, 24-hour hotline and local agents will keep in touch through phone, email and text.
What Are The Negatives Of Doorstep Agents?
While the customer feedback is so far largely positive, achieving a 9.6 out of 10 score on Trust Pilot with 97% of customers leaving a five-star review, there haven't been many reviews left, so it 's hard to determine the true level of success while the business is still in relative infancy.
One the issues that have been reported is the technical issues, particularly regarding communication as the phone lines have been known to cut out and technical glitches have impacted customers on occasion.
Unlike other online estate agents, Doorstep Agents are yet to offer an online dashboard to manage viewings, feedback and offers meaning customers need to keep in touch with the Doorstep Agents and manage all of the information given themselves rather than having it in one place.
Summary
It will be very difficult to find a cheaper estate agent, particularly one that offers a personalised service with a local agent. The only drawback will be customers having to manage communication rather than having a dashboard which is easy to access, use and control.