easyProperty Review: Read our expert opinion!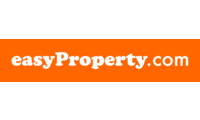 Written: 24th April 2017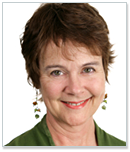 Budget Airline easyJet Takes On The Property Industry With easyProperty
Designed to bring consumers unbeatable value, easyProperty focuses on selling, letting and commercial property. The service is aimed to be flexible, allowing the customers to pick and choose the services they need for a fair price, so you only pay for what you need.
The value and control given are a stark contrast from traditional estate agents, but the association to the easyGroup gives credibility, so customers know there is a brand to trust. Predominantly easyProperty tend to focus on the letting market, however selling is quickly gaining momentum.
NEED A FAST SALE?
GET A GUARANTEED CASH OFFER TO BUY YOUR HOME BY EMAIL FROM ASK SUSAN…..CLICK HERE.
The Premise
The journey with easyProperty begins with a free no-obligation valuation of your property. Most assessments are conducted remotely, but in certain areas, it is possible to obtain a free face to face valuation. All you need to do is check if your region is covered.
Once you have confirmed your valuation and chose an easyProperty selling package, a member of the easyProperty team will visit the property to take photographs, measure a floorplan and write a property description to market your property in the best light.
You will then be asked to review your advert before it is published on property marketing sites such as Rightmove and PrimeLocation as well as the easyProperty website itself. As well as online marketing, you will be given a for sale board to generate local interest.
A dedicated account manager will handle enquiries and view scheduling, where you can choose to host viewings yourself or instruct easyProperty to do it for you. After viewings, your easyProperty account manager will collate feedback and negotiate prices.
After you accept an offer, sales progressors will mediate and manage the sales process to keep you in the loop and to reduce the timelines where possible.
Get In Touch

Address: Moorfoot House, Meridian Gate, 221 Marsh Wall, London E14 9FH, UK
Telephone: 033 3005 0555
Website: https://easyproperty.com
Sales Options and Pricing
easyProperty offer two price packages;
Standard: £825 including VAT
Premium: £1500 including VAT
Included in both: account manager, market appraisal, for sale board, floor plan, photography, description, viewing management, listing in Rightmove and Zoopla, sales progression and a pay later option Premium package offers all of the above as well as; ten hosted viewings, 30 printed brochures of your property and a premium listing on both Rightmove and Zoopla.
With both package options, you can include add ons to tailor the service to meet your needs.
What Are The Positives Of easyProperty?
The easyGroup are known for their pioneering budget offerings from cheap flights, hotels and now property. While online estate agencies are a relatively emerging sector, by far easyProperty is the biggest brand name to enter the market. The CEO has many years of experience in the high street estate agency business, so knows all of the benefits to keep and the expenses that can be removed for a better service.
For the services you receive, the packages are of great value, particularly with having hosted viewings meaning you don't have to be involved in the process. The flexibility and choice of optional extras are great so you can perfectly tailor the package that you need and can fully understand the costs associated.
Having a dedicated account manager gives sellers valuable reassurance and the fact the whole process is managed smoothly from start to completion is a great service for a budget price. A fraction of what it would cost for those services using a high street estate agent.
What Are The Negatives Of easyProperty?
A common ploy by high street estate agencies is to overvalue properties to ensure that sellers sign up to their service as a sole agent. As online estate agents will let you use multiple services this tactic is less common. However, a survey by Which? Found that easyProperty heavily reduced (reduced by more than 5%) 34% of their properties and over 70% of properties were reduced suggesting valuations are not accurate, or properties are not being marketed well.
While 68% of customer feedback (checked in April 2017 with Trust Pilot) was five-star. 14% of customers gave three stars or less with common issues being lateness and lack of response.
Summary
For flexibility of selling your house with the services you need, easyProperty is a very simple and easy to use service with budget prices, however, there are other online estate agents available that will be cheaper and offer the same services in a less flexible package deal, which may have better customer service results.