Sellmyhome.co.uk Review: Read our expert opinion!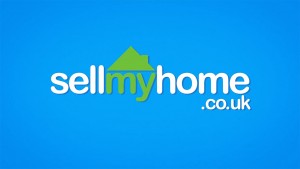 Written: 24th April 2017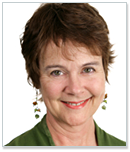 How Virtual Walk-Throughs Are A Hit For Sellmyhome.co.uk Customers
A positive and innovative online estate agent, Sell My Home are picking up many property awards and winning over many customers with competitive prices and unique features that set them apart from the other online estate agents.
Sell My Home was founded in 2013 noticing a gap in the market to offer a cheaper and more competitive alternative to high street estate agents. Unlike high street estate agents, Sell My Home allow customers to choose how much control they have over the sales process so that the whole transaction is personalised and tailored to individual tastes.
Sell My Home do draw some of the benefits of a high street estate agents with a dedicated account manager for every customer.
NEED A FAST SALE?
GET A GUARANTEED CASH OFFER TO BUY YOUR HOME BY EMAIL FROM ASK SUSAN…..CLICK HERE.
The Premise
In many ways, Sell My Home operate in a similar way to a high street estate agents, but at significantly lower costs thanks to innovative technology, the use of online platforms and the lower overheads.
Sell My Home will firstly conduct a free valuation and then organise a professional photography visit.
The team at Sell My Home will then draw up a listing with a winning property description and incorporate their photographs and floorplan; it is just up to the customer to approve.
Once approved, Sell My Home will market the property on the major property portals and logging buyer requests and emailing them if a suitable property comes up, much like a high street agency.
The team will then arrange viewings, but it is up to the seller to undertake the viewings. After viewings, account managers will chase buyers and negotiate on your behalf, for an additional cost. From then on vendors are supported by the Sell My Home team, but the offer acceptance and sales procedure process are left to the solicitors.
Get In Touch
Address: SellMyHome.co.uk Ltd
South Park Studios
88 Peterborough Road
London
Greater London
SW6 3HH
Telephone: 0203 44 12345
Website: www.sellmyhome.co.uk
Sales Options and Pricing
Sell My House currently offer three pricing plans, all of which include VAT;
Pay Now: £695 a one-off upfront fee for one year's marketing.
Pay Later: £1499 only charged when the property sells, or if the term comes to an end or you withdraw your property there is a fee of £300.
London: £899, pay now and includes a virtual walkthrough package and a for sale sign.
What's Included: 12 months marketing on property portals such as Rightmove and Zoopla, professional photography and floorplans, buyer management, sales progression and a dedicated account manager.
What Are The Positives Of Sell My Home?
One of the biggest achievements for Sell My Home is their exceptional feedback and customer reviews. In April 2017, Sell My Home were the number one rated online estate agents on Trust Pilot with mainly five-star reviews. Customers are satisfied with how easy the website is the use and how the team are always on hand to guide the process, much like the service received with a high street estate agent.
For London properties, Sell My Home offer an excellent service that provides a virtual walk through, giving buyers a greater experience, allowing remote viewings and even videos on YouTube. This makes the process much simpler as many people will view online so you know that the people viewing the property are definitely interested in what they've seen online.
As the Real Estate and Property Online Estate Agent of the Year 2017, Sell My Home achieve 99% of the asking price, which is much better than the average for high street agents at 95%. While the price may be higher than other online estate agents, you get a personalised service with an account manager that is more in keeping with high street agents but without the extortionate costs.
What Are The Negatives Of Sell My Home?
To ensure a great deal for your house sale, it is important that the valuation is accurate. Sell My House do not offer a professional valuation visit, instead, they value the property from reports of the local area and current trends on Zoopla and Rightmove. Although you receive the valuation, speedily, within 24 hours, they do not take into account local knowledge which could be crucial in determining the right price for your house.
While Sell My House emphasise their close relationship with customers and that they're always on hand for questions, they count sales negotiation as a chargeable extra and will not chase, or be involved, unless specifically requested, after the offer has been accepted. From offer acceptance, Sell My House will leave it to the solicitors, whereas other firms will be involved in the exchange, chasing and keeping you informed all the way.
Summary
Sell My House offer a fair price in relation to other online estate agents, and the array of positive customer reviews are a good indicator of the level of customer service and support. For around the same price you can find other online agents that will be with you until completion. However, the level of support and the fact the house description and listing are written for you can help sellers who are new or inexperienced with online property selling.