Tepilo Review: Read our expert opinion!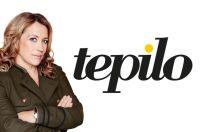 Has Property Guru, Sarah Beeny, Achieved Online Estate Agent Success With Tepilo?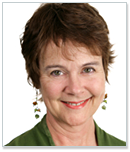 Property guru, TV star and all-around entrepreneur, Sarah Beeny created Tepilo to create an estate agent that is not only logical but straightforward for people to use. Tepilo abolishes the nonsensical rule that more expensive houses deserve to pay a higher fee, especially as there is no additional work involved. In fact, Sarah Beeny commonly states that Tepilo is there to provide simple, good-value service.
The principle behind Tepilo is to give the exceptional service expected of a high street estate agent but for a reasonable price. Currently, only 5% of homes sold in the UK are with online estate agents however with this number expected to grow rapidly, Tepilo seeks to find efficiencies in the online method to make house buying and selling seamless and straightforward.
NEED A FAST SALE?
GET A GUARANTEED CASH OFFER TO BUY YOUR HOME BY EMAIL FROM ASK SUSAN…..CLICK HERE.
The Premise
Following traditional online estate agent convention, Tepilo will firstly provide homeowners with a valuation. This valuation is conducted online with no personal visit. The valuation works by combining a series of data, from sold price records, estate agent listings, EPC certificates, floor plans and surveyor records.
The Tepilo online system allows vendors to upload property details, or this can be done by telephone with a Tepilo advisor. An agent will then visit the property to confirm the details and, if necessary, take photographs and create floorplans, once this has been achieved, the property advert will be live on the leading property portals such as Rightmove and Zoopla.
Through the Tepilo system, viewings are organised based on your availability, as it is your responsibility to host visits. After each viewing, Tepilo will gather feedback and pass this on to you. For offers, the Tepilo team will firstly vet the applicant and then help with offer negotiation. Throughout this time, Tepilo is available to provide support and answer questions.
Recognising that the property chain is one of the most frustrating and complicated experiences during a house sale, Tepilo will manage the chain for you, keeping in touch with all the necessary estate agents and solicitors to keep you in the loop and to make sure sales experience easy and hassle free.
Get In Touch
Address: Providian House, 16-18 Monument Street, London, EC3R 8A
Telephone: 0844 3878 377
Website: www.tepilo.com
Sales Options and Pricing
Tepilo currently offer three sales packages, all of which offer a pay now or pay later option and are inclusive of VAT
Essential £645 – for those who already have floor plans and photography
Classic £895 – includes professional photography and a floor plan
Premium £1295 – includes premium listing on Rightmove and Zoopla and your property will be a 'featured property' on Rightmove for one week. The property will also feature in Tepilo's weekly buyer email as well receiving marketing through Tepilo's social media channels.
All of the packages include as standard: advertising on Rightmove, Zoopla and PrimeLocation, six months marketing on Tepilo's website, profession home verification visit, account management, sales progression, mortgage advice and a Sarah Beeny for sale board.
What Are The Positives Of Tepilo?
While Tepilo takes advantage of online platforms and automation to give a smooth and succinct sales process for their customers, the benefit of Tepilo is that you can contact them and speak to an advisor 24-hours a day thanks to their support team. This helps to give a personalised service, with the added expense of unnecessary overheads.
Another benefit of Tepilo is that they will negotiate on behalf of you. The negotiating service allows you to be completely in control of the sales process, but you do not succumb emotionally. With an agent negotiating on behalf of you, it depersonalises the sale, so you are sure to get a good or better deal.
Although Tepilo doesn't offer hosted viewings as standard, in some cases such as if you live abroad, they will conduct hosted viewings on behalf of you for an additional fee, meaning that you can find a good value online estate agent price that offers services more known with high street estate agents.
What Are The Negatives Of Tepilo?
One of the main issues with Tepilo is the fact they upsell their conveyancing services. While conveyancing is handy for some vendors, Tepilo almost insists on using them for this service and will charge £360 to opt out of this service. This fee isn't hidden; however, it may be worth considering that the one-off fee may not be just that.
Customers may also have an issue with the valuation process, as this is conducted purely online, with no personal visit to the property, while it will take into account the local area through recent property sales, there may be benefits to your property that won't be recognised through an online valuation.
While the feedback on Trust Pilot is largely positive, some customers have raised concerns about the process, particularly the use of third parties for home visits and hosted viewing. While many people won't be unhappy with a third party, they need to show full knowledge of the Tepilo service, and many customers believe that they should be informed that they should expect communication with a third party.
Summary
While offering a good service and being good value, there is nothing that really sets Tepilo apart from the other online estate agents, other than the credibility given by well-known personality, Sarah Beeny.