Does Turtle Homes Live Up To Its Reputation As Best Value Online Estate Agent?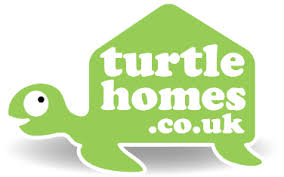 Written: 27th April 2017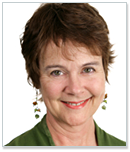 Turtle Homes was founded in 2008 by Richard Tuck after he realised that traditional estate agents were becoming obsolete and the impact that could be made with an online estate agent and how to revolutionise the process of buying and selling homes.
Turtle Homes are carefully controlled by the Property Ombudsman, so reassure customers of their high levels of service despite the surprisingly low fees. Turtle Home estimate they save their clients over £50,000 in fees per month and are proud that 50% of their new business comes from personal recommendations.
NEED A FAST SALE?
GET A GUARANTEED CASH OFFER TO BUY YOUR HOME BY EMAIL FROM ASK SUSAN…..CLICK HERE.
The Premise
Once you choose your sales package, a member of the Turtle Homes team will visit and take photographs and measurements if required. Once you're happy with the advert, Turtle Homes will market the property on leading property portals such as Rightmove and Zoopla.
Once your property is marketed, and provided you with a distinctive for sale board, interested buyers will contact Turtle Homes. Turtle Homes will then communicate with the vendor to arrange viewings with you and the potential buyers.
Once you accept an offer, Turtle Homes will assist through the conveyancing process and be there for any advice and support needed along the way.
Get In Touch
Address: Goodridge Court
Goodridge Avenue
Gloucester, GL2 5EN
Telephone: 01452 726421
Website: www.turtlehomes.co.uk
Sales Options and Pricing
Turtle Homes offer three sales packages.
Basic – £195 – With this, you have three months of marketing through Turtle Homes. As well as three months of marketing, you receive a home visit to take measurements for a floor plan. You also receive marketing on major property portals such as Rightmove and Zoopla, enquiries qualified and forwarded and negotiation to secure the best price.
Standard – £395 – A standard package gives you six months of marketing, it includes all of the aspects of the basic plan as well as photographs, a for sale board, weekly performance update, viewing arrangements, obtaining feedback of viewings, preparing of paperwork for solicitors and sales updates.
Premium – £550 – With the premium package you receive 12 months of marketing and all of the elements of the standard package. On top of this, you also receive a price guide, Rightmove Premium Display and YouTube Slideshow Movie. With the premium package, you can also pay later.
What Are The Positives Of Turtle Homes?
Turtle Homes offer a personalised service despite their low fee. Each customer receives a dedicated account manager that aims to make the process as easy and stress-free as possible. As most of their business comes from the recommendation of existing clients, it is vital to their business model that they deliver great service worthy of their customers to recommend and talk about.
The low fee for Turtle Homes is impressive and makes them one of the most competitive online estate agents on the market. However, with this low fee this does not mean reduced services, Turtle Homes is made up of trained and experienced estate agents that the phone lines are open 24 hours a day, 365 days a year.
Yet another benefit of Turtle Homes is their speed of service, showing their commitment to getting your home sold as fast as possible. From choosing your service package, Turtle Homes hope to send a representative for a home visit within two working days and have a 95% success record of achieving this.
What Are The Negatives Of Turtle Homes?
One negative of Turtle Homes is that they won't provide a personalised home valuation, many customers like to have an accurate cost idea when selling their homes and look to their dedicated agent for advice. Some owners may look to other agents for valuations and then be convinced to their service instead of turning to Turtle Homes.
In the basic package, Turtle Homes, do not provide professional photographs and good quality photographs are essential for attracting buyers and peaking interest in your property, with this in mind, the cheapest package may not be the best way to sell your home. As they only market your property on the basic package for three months, it may be cost-effective to choose the more expensive package, instead of having to buy the cheap package twice.
Summary
Offer great value and largely positive customer reviews, Turtle Homes is a good choice for a cheap estate agents. It is wise to check the current market trends in your area before choosing Turtle Homes as their marketing packages are very short in comparison to other online estate agents.