Emoov Review: Read our experts opinion!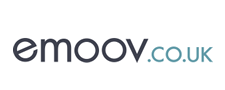 Updated: June, 2022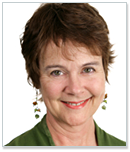 Does eMoov Live Up To Its Reputation As The UK's Best Rated Online Estate Agent?
eMoov was set up in 2009, by CEO and Founder, Russell Quirk. After running a high street estate agency chain, Russell believed he could offer a better and cheaper service online as office footfall was minimal and most people enquired online anyway. In just under three years eMoov listed 100 properties a month and needed staff, now eMoov lists over 4,500 properties a year and has already surpassed the £1 billion property sales mark.
The technology and premise of eMoov have been successful, and because of its success, support has been strong. Dragon's Den star and business entrepreneur, James Caan and managing partner of Episode 1 Ventures, Simon Murdoch have invested in the eMoov growth strategy, and crowdfunding has raised more than £2 million which shows a strong public trust and support in the enterprise. An exceptional compliment to the business as most people would agree that they are wary of estate agents.
NEED A FAST SALE?
GET A GUARANTEED CASH OFFER TO BUY YOUR HOME BY EMAIL FROM ASK SUSAN…..CLICK HERE.
The Premise
After a client instructs eMoov to sell their property, eMoov arranges for an assessor to visit your property. After the assessor visits, the media team at eMoov will create a floor plan, conduct an EPC (if required) and take photographs. You are then in control of what photos are published and can mark your favourites and remove the ones you don't like.
With eMoov you are invited to use their HERO platform (learn more) which is a big draw for customers. The platform offers transparency and control throughout the whole transaction, from managing viewings, editing descriptions and information to reviewing bids. The eMoov team are there to negotiate the price, and the progressions department will manage the sale through to completion.
Get In Touch
Address: eMoov Limited
Fourth Floor
New North House
Ongar Road, Brentwood
Essex CM15 9BB
Tel: 0333 121 4950
Website: www.emoov.co.uk
Sales Options and Pricing
Offering one of the most simple and straightforward plans on the market, eMoov offer one fixed price package only.
Pay Now or Pay Later: £795
(Learn more about pricing and costs here)

Included: For sale board, photos, floor plans, offer negotiation, access to the management platform, valuation, listing on top property websites, support to completion.
Flexible option to pay upfront or to pay in twelve months with no hidden costs or added interest.
Optional Extras: Sales Conveyancing, Premium Listing Upgrade, Rightmove Featured Property, Selling Accelerator Package, Energy Performance Certificate (EPC)
What Are The Positives Of eMoov?
One of the biggest draws of eMoov is there simple to use technology platform, HERO. With the seller dashboard, you can edit your listing before it is published and make alterations whenever you want and they will automatically be updated straight away. It also means you can manage viewing requests, whenever is easiest for you, allowing you to change your availability whenever something crops up.
While being an online estate agent, eMoov offers a hybrid plan, meaning that you have the platform to control your house sale and you show your house to viewers yourself, but there is a team on hand that progresses your sale for you. eMoov's progression team supervise all of the legal work, ensuring property lawyers are in place for both parties and the memorandum of sale is sent. eMoov have a team that chase and problem-solve so that you don't have to.
Another positive of eMoov is their performance statistics. Recent statistics find that eMoov achieve sold prices of 99% of the last asking price, compared to 97% for the average UK agent. While many might be cynical of this statistic, eMoov aren't known for using lower valuations to achieve this result. Where possible eMoov instruct a Local Property Director, who has a good knowledge of the local market.
Find how much your home is worth with a FREE home valuation.
What Are The Negatives Of eMoov?
Where possible, eMoov will instruct a Local Property Director to conduct a property valuation; this service does not cover the whole of the country, which may mean you miss out on an accurate assessment that takes into account comprehensive local knowledge.
As with any online estate agent, conducting the viewing yourself will take time and effort and sometimes the additional cost of a high street estate agent is an investment for your time. A high street estate agent is also more likely to conduct a better vetting process for your buyer, so you can be sure of accepting an offer.
While eMoov claim to reach the asking price in 99% of cases and will market your property for twelve months, they do not share statistics of their selling success rate.
Summary
There is no denying that eMoov is very strong contender as an online estate agents with an average saving of £4,200 per customer and 99% of customers recommending their service, eMoov may be a good choice to save you money and allowing you to control and touch base with the sales process through their innovative platform.
Reviews of other popular online estate agency brands listed here Ask Susan