Ask Susan Asks: Is YOPA's Hybrid Business Model The Best Of Both Estate Agency Worlds?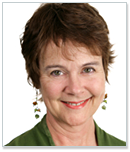 When the organisation first began YOPA stood for Your Online Property Agent, however as the business has grown and improved, YOPA has decided to remove the 'online' part as the business model, as service offering includes local property managers.
Unlike faceless online estate agents, YOPA seems to have carefully balanced the benefits of high street agencies with dedicated property managers that know your local area, with the powerful technology that online estate agents capitalise on.
It is a premise that seems very attractive to buyers with 93% of customers on Trust Pilot rating YOPA with five-stars (correct as of April 2020)
NEED A FAST SALE?
GET A GUARANTEED CASH OFFER TO BUY YOUR HOME BY EMAIL FROM ASK SUSAN…..CLICK HERE.
The Premise
After getting in touch with YOPA, you can receive a free no-obligation valuation of your property with one of the local property agents, who has specific knowledge of your local area. Once YOPA is instructed, they will create your property advert for you with professional photographs, floor plans and a description, once you are happy with it, it will be placed on property portals; Rightmove, Zoopla and PrimeLocation.
With YOPA's personal dashboard, called the YOPAhub, you can monitor the activity of your property. The YOPAhub allows you to manage viewings, look at buyer feedback and receive offers all through an online dashboard. Your YOPA agent will help to negotiate the best price and will support you until sale completion.
Find out how much your home is worth with a FREE valuation.
Get In Touch

Address:
YOPA Property Limited
22 Arlington Street
London
SW1A 1RW
Telephone: 0333 305 0202
Visit Website: www.yopa.co.uk
Sales Options and Pricing
YOPA offers a flat rate of £780 including VAT unless the property is in certain London postcodes then the fee is £1140 including VAT.
With the fee, you receive a dedicated local agent, profession advert with a floor plan, description and photographs, a for sale sign, marketing on Rightmove, Zoopla and PrimeLocation and access to the seller dashboard, YOPAhub.
(Learn more about the YOPAhub here)
YOPA also offer optional extras that also have clear and transparent fees including;
• Viewings Package £300 – where the YOPA agent hosts property viewings for you
• EPC £85 – all seller need to provide an EPC by law to potential buyers
• Rightmove Premium Listing £99 – to attract up to 20% more interest in your property.
Learn more about YOPA pricing and how much it costs….
What Are The Positives Of YOPA?
The main advantage and draw for YOPA customers is the fact that there is a dedicated agent that is with you throughout the sales process. What's more, the agent is regional, which means they have a better local knowledge to give you an accurate valuation as well as being close by to be on hand for any advice needed throughout the sale.
Unlike a tradtional high street agent, you can contact your property agent at any time, giving round the clock service through the dashboard and meaning you don't have to wait until office hours to contact your account manager.
It is predicted that YOPA customers save over £3000 in estate agencies fees and compared to other online estate agencies YOPA are extremely competitive as it offers a personal service with a dedicated local agent, unlike most faceless online organisations.
As well as being competitively priced, YOPA also aim to sell quickly, in fact, YOPA claim that their average vendor finds a buyer in under thirty days.
Another positive for YOPA is that they donate £5 from each property listing to the charity, Bernardo's. A win-win for vendors who will save on their estate agent fees and feel good that their listing has helped to provide safe homes for disadvantaged children.

What Are The Negatives Of YOPA?
While YOPA offers a pay-later system, this is provided through a finance solution which will, at the least, have a 'soft footprint' on your credit rating, if you don't pay then it could damage your credit score. By choosing pay later, you only pay after ten months or when your property sells, whichever is sooner, however, this is a separate agreement with a credit agency.
Another disadvantage is that while you have a local property agent, YOPA do not host viewings like a high-street estate agent unless you pay an extra £300, this is often a service that people need most, particularly if people don't live in the property at that time.
Summary
YOPA offer a great service that combines the best of both online and high street estate agencies; it is a relatively cheap option for such as personalised service. The customer reviews have praised YOPA hugely, which is security enough for prospective vendors to choose YOPA,
Discover more about YOPA here….
Reviews of other popular online estate agency brands listed here Ask Susan