House Simple Review: Read Susans expert opinion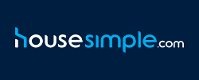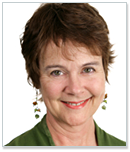 HouseSimple are one of the most popular online estate agents in the UK. Founded in 2007 by business owners who have vast experience working for estate agents in the past, the innovative firm found a niche in the market. HouseSimple focuses on the positives of selling a house yourself and the support, marketing and administration you receive from using an agent.
The business has seen remarkable success winning awards such as the Negotiator Awards for Online Agency of the Year in 2016 and ESTAS Estate Agents Awards Best Online Agent in 2015. Not only is their service award-winning, but it has also received high praise from many reviews and newspapers. HouseSimple even attracted a £5 million investment from Sir Charles Dunstone, an investor best known for being the founder of Carphone Warehouse and TalkTalk.
NEED A FAST SALE?
GET A GUARANTEED CASH OFFER TO BUY YOUR HOME BY EMAIL FROM ASK SUSAN…..CLICK HERE.
The Premise
HouseSimple is an attractive option as it charges much less than high street estate agents and operates nationwide. For the price, clients receive a property valuation, a home visit, high-quality professional photographs and a measured floor plan. Your property is then advertised on the biggest property websites such as Rightmove, Zoopla, PrimeLocation, Globrix, Gumtree and HotProperty.
Once your property has generated buzz and attracted potential buyers on these websites, HouseSimple will arrange the viewings, however, you are responsible for showing people around your property and answering all the questions potential buyers may have. After the viewing, HouseSimple will contact potential buyers for feedback, and if any make an offer, they will handle the negotiation and sale.
Get In Touch
Address: Suffolk Court, 9, Church Field Road, Sudbury, Suffolk, CO10 2YA
Tel: 0330 111 0700
Website: www.housesimple.com

Sales Options and Pricing
All price options below include VAT;
"Pay Upfront" – one upfront cost £595

"Pay Later" Pay once your house sells or after six months (whichever is sooner), even if the sale of the property isn't completed. £695

"No Sale, No Fee" The amount that is payable on the completion date, you will have to pay £195 as a setup fee, but it will be refunded if unsold. £995
Extras available to purchase include; accompanied viewings, premium listings and EPC.
Click here to learn more about pricing and get a Free valuation
What Are The Positives Of HouseSimple?
It is clear that HouseSimple is very prompt and efficient, providing you with a quick and simple turnaround that leaves selling your property relatively stress-free. Once you have signed up with HouseSimple, a home visit is confirmed within 24 hours, and your listing will be ready for your review within 24 hours of the home visit.
When organising viewings, HouseSimple will stay in touch with text and email notifications, it is unlikely that you'll speak to someone through a phone call, but the notifications serve as a helpful reminder. Showing your home yourself is often considered much more convenient for both yourself and potential buyers as people often want to visit outside estate agents hours, such as after work, in the evenings or at weekends.
Currently, HouseSimple claims to achieve a 60% success rate for the properties it advertises which is considered a very high conversion rate for most estate agents. Many people who have used HouseSimple to sell their property have attributed the success rate to the professional photography that HouseSimple use and is one of the leading positives that is consistent across reviews.
Read more reviews from House Simple here…
Naturally, the main positive of HouseSimple is the savings you can make compared to using a high street estate agent. Where estate agents will have a rate of 1.5-4% of the property's selling figure, the fixed rate fee is much cheaper and easier to understand. HouseSimple will also reduce the selling fee if you purchase extra services, such as using their Conveyancing service.
What Are The Negatives Of HouseSimple?
One of the main issues that disgruntled users of HouseSimple raise is the lack of communication once the house is sold. Many HouseSimple users stated their stress that their agent didn't return calls and it was up to the client to do all of the chasing regarding the house sale. With a high street estate agent, you are able to pop in and generally have more access to your account manager, with HouseSimple, many people said it was up to them to do the legwork and the follow-up.
One of the key areas of concern for HouseSimple and online estate agents, in general, is that valuations may not take into account the local market. While HouseSimple does work regionally, there is no guarantee that the person conducting the valuation will have specific knowledge of the local market, which could impact your valuation.
As well as being responsible for showing potential buyers around your house, which could cause inconvenience, you are also responsible for writing the description of your home for the website which is yet another task that many people do not feel confident undertaking.
Regarding vetting, HouseSimple will take down contact information, chain position and financial arrangements, but high street estate agents are much better at truly vetting buyers to ensure that they can proceed with the purchase after the offer has been accepted.
Summary
For those who do not have time on their hands to assist with selling the house, HouseSimple is not the best approach, and the time you will save by having a high-street estate agent handle all aspects may be worth the added fee.
For those who are happy to meet strangers in their home and are confident in their selling, through writing a winning property description and answering all of the questions viewers may have, HouseSimple is a quick and efficient way to sell your house and profit from reduced sellers fees. What is important to bear in mind is that you have to be prepared to be proactive as selling the house is considered your responsibility too.
Read more about House Simple here…
Read reviews from 22 other quick home buyers
National property trade reviews
National home buyers reviews
We buy any house reviews
We buy any home reviews
Quick Move Now reviews
Property Cash Buyers reviews
Open Property Group reviews
SellHouseFast.uk reviews
Property Saviour reviews
Ready Steady Sell reviews
Direct House Buyer reviews
Property Rescue reviews
GoodMove reviews
Flying Homes reviews
Home House Buyers reviews
Springbok Properties reviews
Fast Sale Today reviews
Sell Quick reviews
Accelerate Homes reviews
Quick Buyers reviews
House Buy Fast reviews
The Property Buying Company reviews